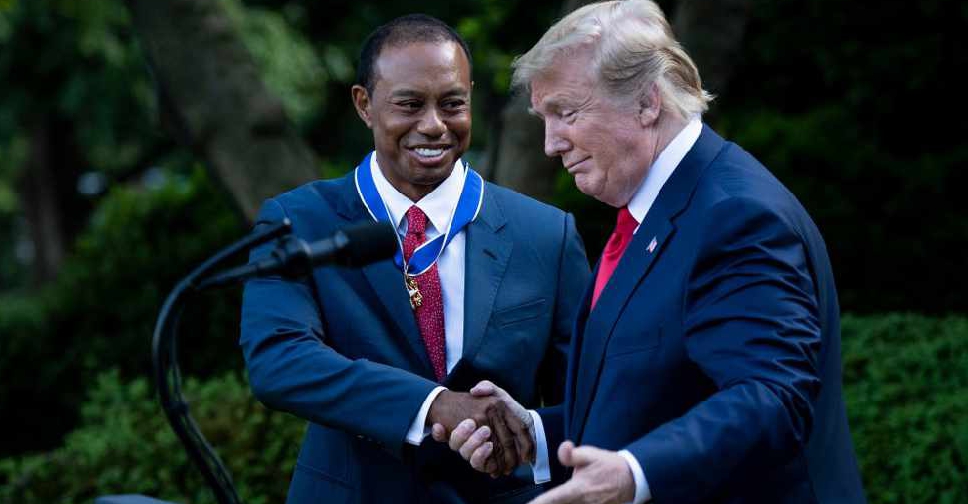 Brendan Smialowski / AFP
US President Donald Trump bestowed golfer Tiger Woods with the Presidential Medal of Freedom.
He praised Woods' many accomplishments on the golf course, hailing him as "one of the greatest athletes in the history of sports".
"Tiger Woods is a global symbol of American excellence, devotion and drive," Trump said. "These qualities embody the American spirit of pushing boundaries, defying limits and always striving for greatness."
The golfer grew emotional, telling the Rose Garden audience that his journey had been an "unbelievable experience".
"You've seen the good and the bad, the highs and the lows, and I would not be in this position without all of your help," he told his mother and two children, who were present during the ceremony.