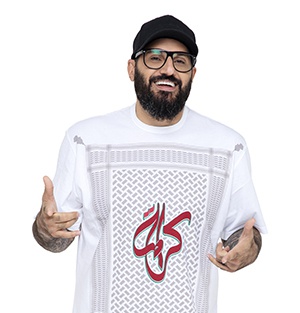 Get the weekend party started with award-winning DJ Dany Neville turning up your favourite club bangers.
If it's big in the clubs, you'll be sure to hear it on The Fix with Dany Neville – mixing live in the Virgin Radio studios broadcasting to the entire nation.
Playing and mixing together old school bangers and brand new music. Dance and urban. Mashups. Remixes. There is nothing like it on the radio in the UAE.
Dany is an award winning DJ who has performed in entertainment capitals of the world as well as the biggest venues across the UAE. He's been on the radio every week across the country since the year 2000 with a show that never stops growing and evolving.
When he's not on air - Dany is a professional extreme sports athlete traveling the world to show off his drifting skills and compete in some of the world's most prestigious competitions.