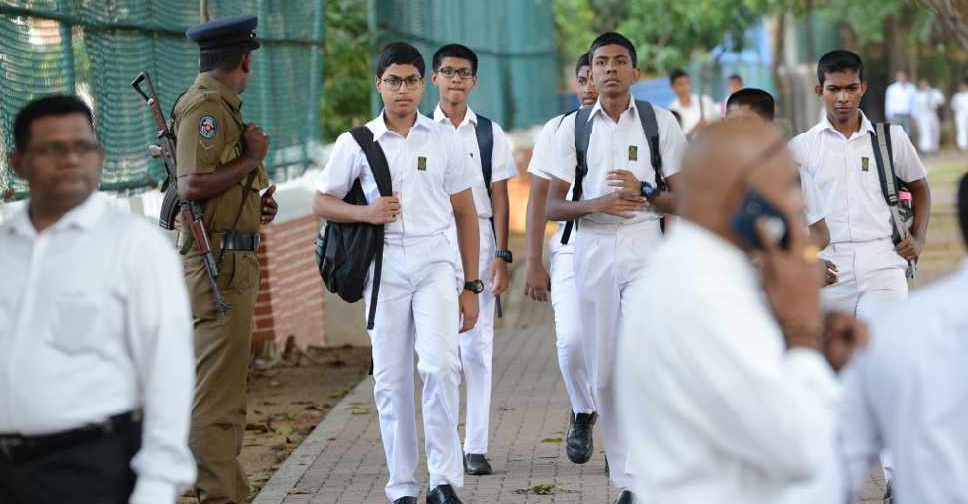 ISHARA S. KODIKARA / AFP
State schools in Sri Lanka resumed classes on Monday amid tight security, 15 days after the deadly Easter Sunday bombings.
Authorities have planned a staggered school opening, with mid-to-upper stream classes resuming on Monday, to be followed by lower grades at a later date.
Despite the tight security and military patrols, most classrooms were near empty on Monday as several parents are still afraid of more terror attacks.
Only about 5 per cent of its 6,000 students were back in classes, an official at Colombo's Royal College said.