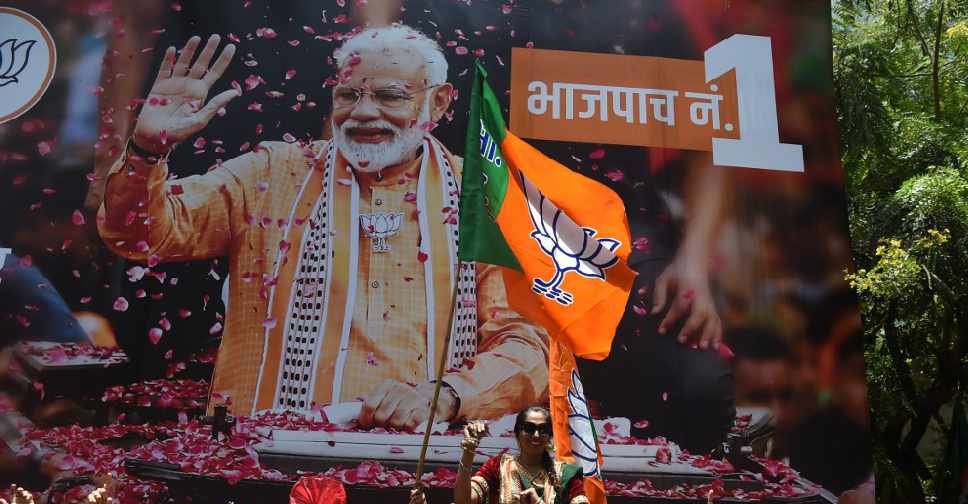 Indian Prime Minister Narendra Modi's Bharatiya Janata Party (BJP) is set for a landslide victory in the national elections.
He's headed for a win bigger than in 2014 with his party on course to cross the 300 mark on its own.
Official stats showed that BJP's National Democratic Alliance (NDA) is ahead in 345 constituencies, securing a comfortable majority in the 543-member lower house of parliament.
"India wins yet again," tweeted Modi, as his supporters gathered outside party offices across the country to mark their winning run.
सबका साथ + सबका विकास + सबका विश्वास = विजयी भारत

Together we grow.

Together we prosper.

Together we will build a strong and inclusive India.

India wins yet again! #VijayiBharat

— Narendra Modi (@narendramodi) May 23, 2019
"This victory is India's victory...This massive win is the victory of Prime Minister Narendra Modi's development and the people's trust in him," tweeted BJP chief Amit Shah.
The Election Commission official stats showed the BJP leading in 302 constituencies, well ahead of its main rival, the Indian National Congress, who secured a 50-seat lead.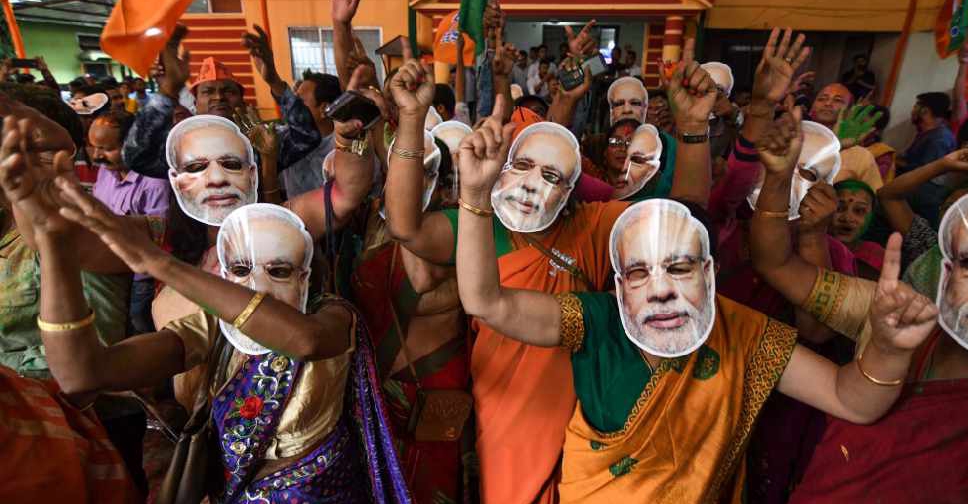 The BJP has secured massive leads in Gujarat, Maharashtra, Rajasthan, Madhya Pradesh, Karnataka and the northeast, with the Congress winning in Punjab and Kerala, as well as Tamil Nadu, where it joined hands with the DMK.
The final results will be declared late on Thursday.