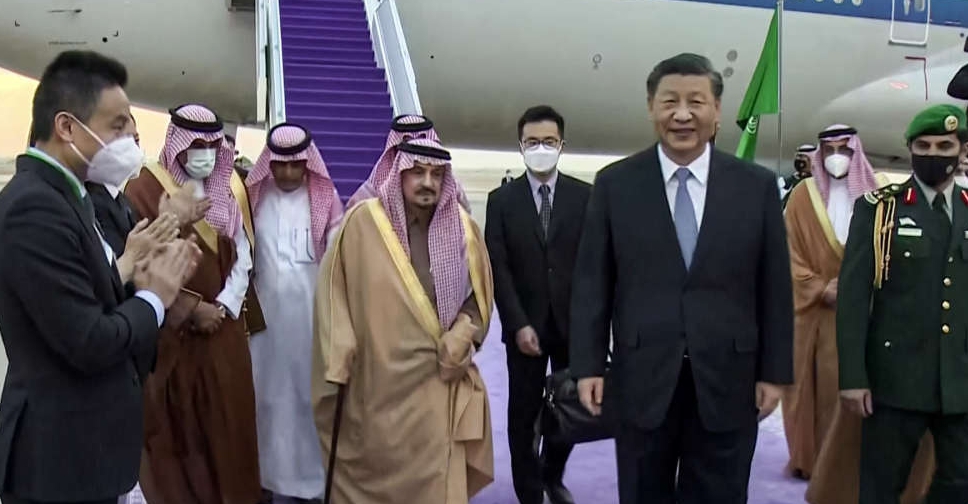 Chinese President Xi Jinping arrived in Saudi Arabia on Wednesday on a visit Beijing hailed as its biggest diplomatic initiative in the Arab world.
The meeting between the global economic powerhouse and Gulf energy giant comes as Saudi ties with Washington are strained by U.S. criticism of Riyadh's human rights record and Saudi support for oil output curbs before the November midterm elections.
The White House said on Wednesday that Xi's visit was an example of Chinese attempts to exert influence and that this would not change U.S. policy towards the Middle East.
"We are mindful of the influence that China is trying to grow around the world," White House National Security Council spokesperson John Kirby told reporters.
China, the world's biggest energy consumer, is a major trade partner of Gulf oil and gas producers.
Bilateral ties have expanded under the region's economic diversification push, raising U.S. concerns about growing Chinese involvement in sensitive infrastructure in the Gulf.
Energy Minister Prince Abdulaziz bin Salman said on Wednesday that Riyadh would remain a "trusted and reliable" energy partner for Beijing and that the two countries would boost cooperation in energy supply chains by establishing a regional centre in the Kingdom for Chinese factories.
Saudi Arabia is China's top oil supplier and Xi's visit takes place while uncertainty hangs over energy markets after Western powers imposed a price cap on sales of oil from Russia, which has been increasing volumes to China with discounted oil.
The Chinese delegation is expected to sign deals worth $30 billion with Riyadh, Saudi state media had said.
Xi was met on arrival by the governor of Riyadh, the Kingdom's foreign minister and the governor of sovereign wealth fund PIF.
He will hold bilateral talks with Saudi Arabia and Riyadh will later host a wider meeting with Gulf Arab states and a summit with Arab leaders which will be "an epoch-making milestone in the history of the development of China-Arab relations", foreign ministry spokesperson Mao Ning said.