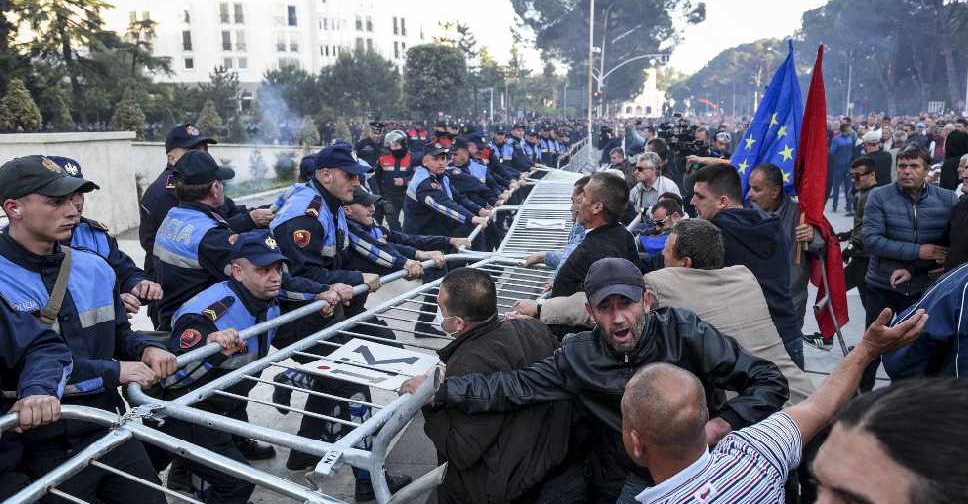 Gent SHKULLAKU / AFP
Several thousand protesters took to the streets of Albania to demand the resignation of Prime Minister Edi Rama over alleged election fraud and corruption.
They were seen hurling petrol bombs at the entrance of Prime Minister's office on Saturday, as they renewed demands made in February for snap polls.
Clashes between protesters and riot police erupted after officers fired tear gas, leaving many on both sides injured.
"We are here with a mission, to liberate Albania from crime and corruption, to make Albania like the rest of Europe," opposition Democratic Party leader Lulzim Basha told protesters gathered along the main boulevard.
Calling the opposition's policies "blind", Rama said he was saddened by the developments and said the fire harmed not his government but the country.