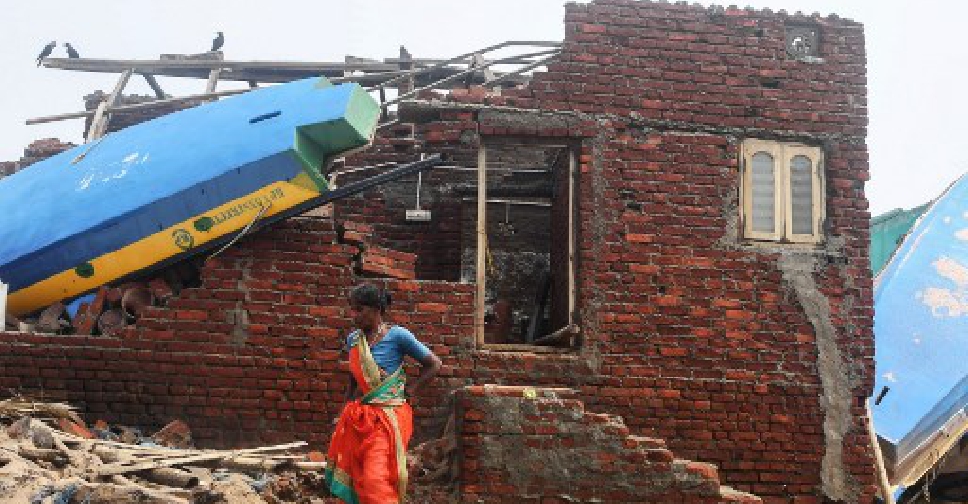 An Indian woman walks next to a damaged building with a fishing boat lodged on its roof along the seafront in Puri, Odisha after Cyclone Fani swept through the area. SARKAR/AFP
The death toll from Cyclone Fani has risen to at least 17 as the storm continues to batter India and Bangladesh.
The strongest cyclone in five years made landfall in the Indian state of Odisha on Friday, before moving north-eastwards into Bangladesh on Saturday.
At least 12 people have been killed in Odisha, while Bangladeshi authorities say that five people are so far known to have died and more than 60 injured.
Dozens of villages on Bangladesh's low-lying coast were also submerged after embankments were breached by the storm.
A mass evacuation of more than one million people in India in the 24 hours before the tropical cyclone made landfall averted a greater loss of life, while in Bangladesh about 1.2 million people living in the most vulnerable districts have been moved to some 4,000 shelters.