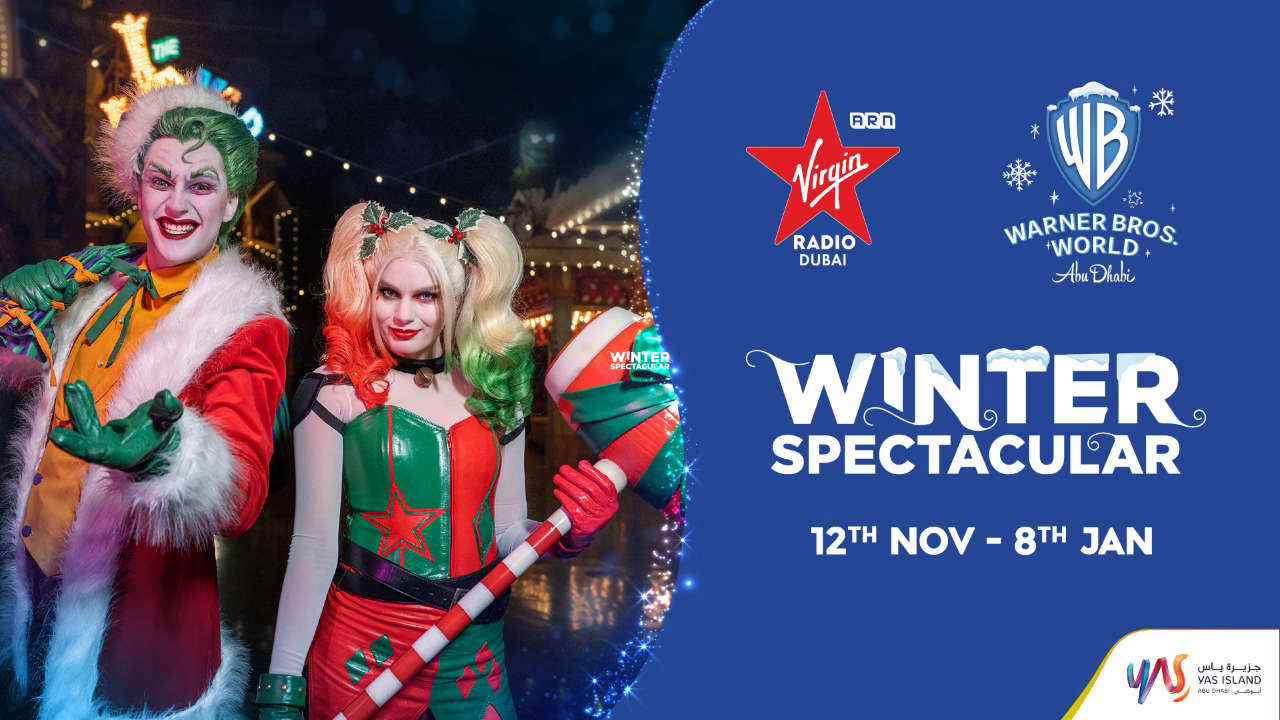 The holiday season is back in full swing at Warner Bros. World, Abu Dhabi with their biggest festive celebrations yet!
Join us as we broadcast live on the first day of school holidays on Monday December 12th for Virgin Radio's Festive Party!
We'll have loads of prizes plus see exciting shows starring Bug Bunny and Daffy Duck, Tweety will be there, Sylvester, Tom and Jerry and more.
To win your way in keep listening to the Kris Fade Show and all day to Virgin Radio 104