Chrissy Teigen has done it again! If it's not awkwardly smiling during a speech at an awards ceremony, of course, she had to get poked in the eye with an umbrella as soon as the clock struck midnight on New Year's Eve.
If you haven't seen the video yet, take a look at what happened to Chrissy below while celebrating the ball dropping in New York City.
Oh no @chrissyteigen I hope you're ok!!! Happy New Year!!! pic.twitter.com/pp7f2Q0TMh

— 'murica (@Morecently) January 1, 2019
To be fair, she took it like a champ, later telling all her fans "EYE'M fine" - lols.
7am. Heading back out to time's square to find my eyeball

— christine teigen (@chrissyteigen) January 1, 2019
We couldn't just leave it there though, we needed to take a trip down memory lane to remind ourselves of all the other great times Chrissy Teigen went viral - enjoy!
1: #CryFace at the Golden Globes
2: #CringeFace at the Oscars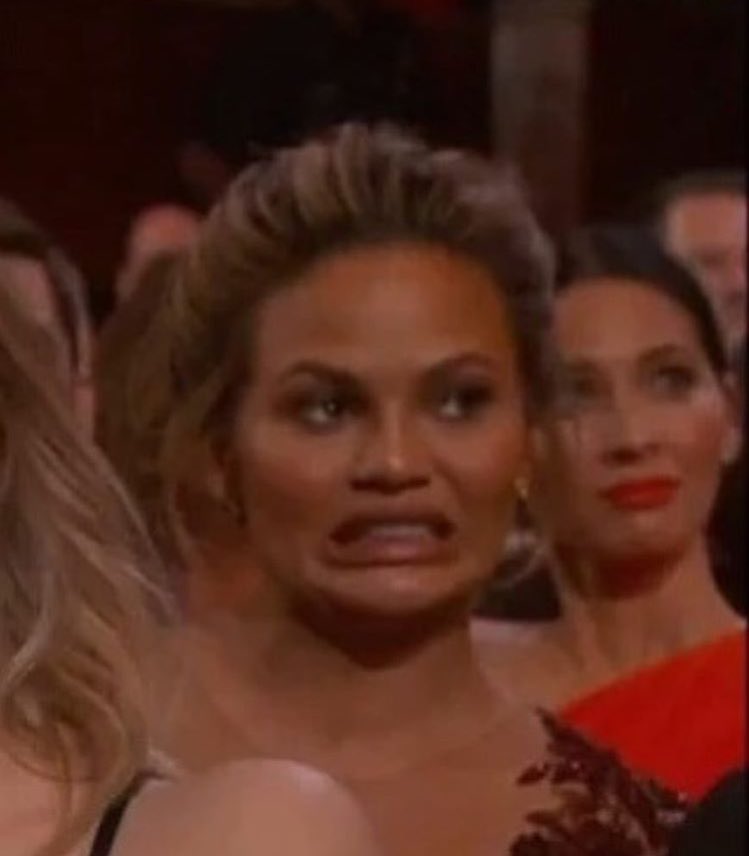 3: Every time she roasts her husband
settle down, you're okay at it

— christine teigen (@chrissyteigen) August 31, 2016
John when you tell him he looks like Arthur pic.twitter.com/0NW3NDtAb1

— christine teigen (@chrissyteigen) February 21, 2017
2 grammy noms for @johnlegend no one has congratulated me for being the inspiration behind "all of me" without me there is no all of me

— christine teigen (@chrissyteigen) December 6, 2014
4: When she attempted to move out of frame at the 2018 Emmys
Never change Chrissy, we love you!