For the past few weeks there has been a lot of hate pointed towards Hailey Bieber after she was branded a mean girl for allegedly taking aim at Selena Gomez
Justin Bieber was even heckled at a recent performance with the crowd chanting **** Hailey.
Over the weekend, Selena posted a story revealing that Hailey reached out to her and revealed she had been receiving death threats.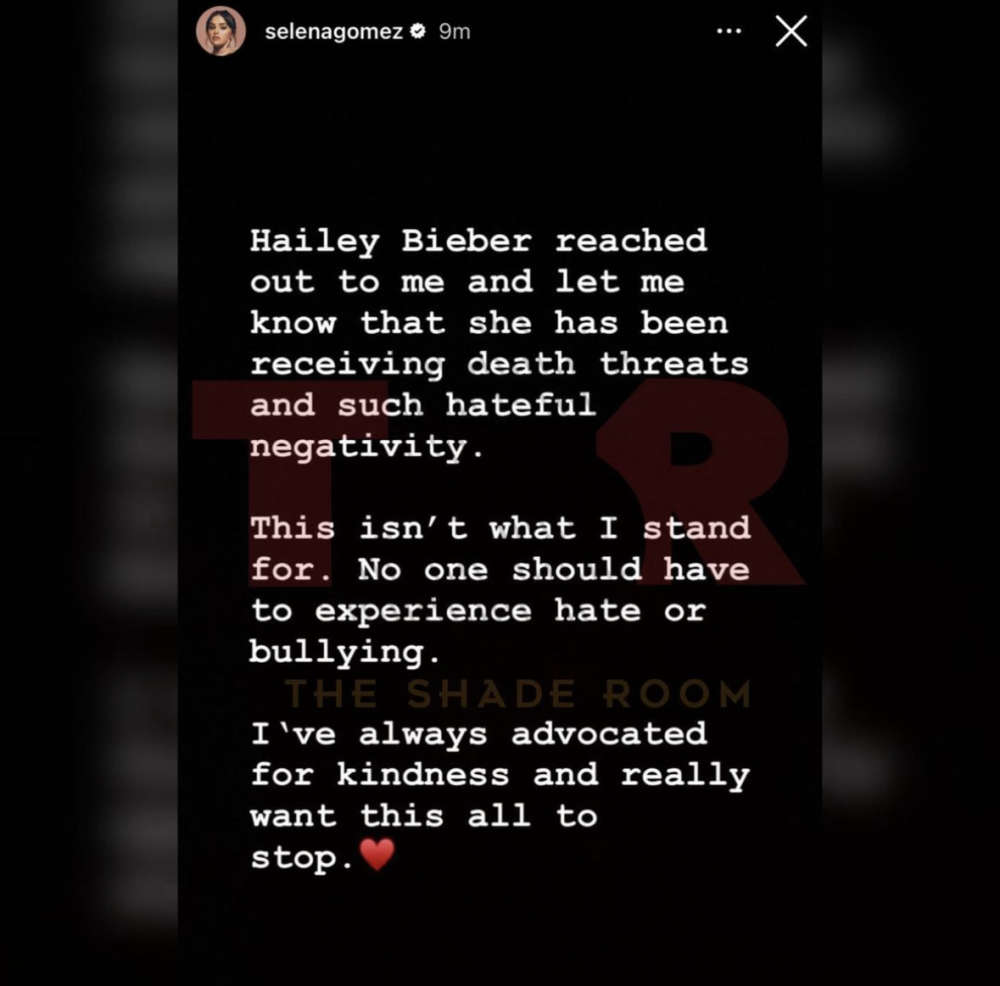 Selena wrote, "This isn't what I stand for. No one should have to experience hate or bullying. I've always advocated for kindness and really want this all to stop."
Hailey then thanked Selena on her IG and said the two have been discussing how to move past the "ongoing narrative between her and I"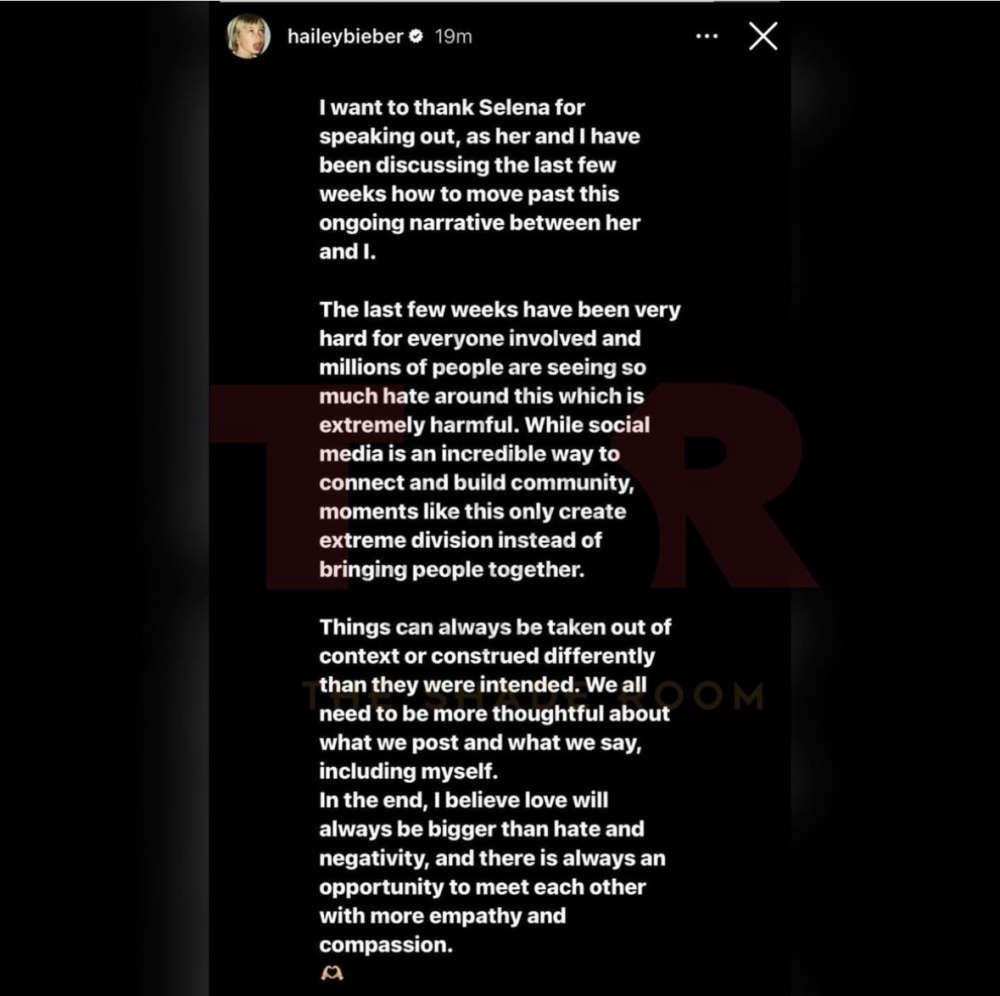 Hailey and Selena have also followed each other on Instagram.