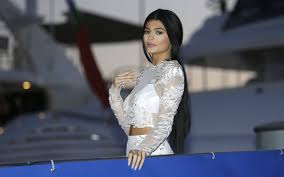 Hearing about Kardashian parties are always so exciting! (mainly because we can live through them) Kylie is turning 22 on August 10thand wait till you hear how she's celebrating. Super low key you know? She's rented a super yacht for her party worth 250 million dollars!!! It's the size of a football field.
So this yacht fits 22 guests, and has 10 cabins, a helipad, a sauna, a beauty salon, a movie theater, a swimming pool, a jacuzzi, and a steam room. Oh and casually 29 people onboard as the crew!
The yacht is called Tranquility and costs 1.2 million per week. We can't wait to see the fabulous Instagram photos of this parteyyyy! Happy birthday in advice Kylie!