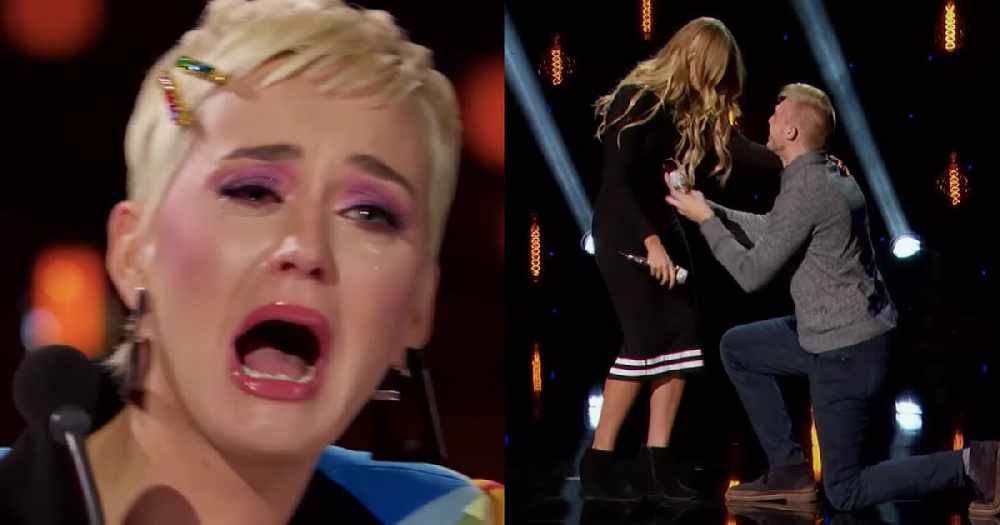 We know what Katy Perry is a massive fan of lately…proposals! She couldn't keep her composure when she saw a surprise proposal on stage at American Idol.
Johanna Jones, one of the contests was gushing about her boyfriend who couldn't be there because he had exams. But little did she know that he walked out on stage while she was performing Chris Isaak's Wicked Games…and then proposed!
Embed not found
Happy Tears from everyone! Especially Katy Perry who turned into an Emosh mess! So cute!