This is the sweetest thing ever…and it might even make you cry! Joe Jonas and Sophie Turner just got matching tattooes to commemorate their dog Waldo Picasso. It's such a sad story…they both bought this Alaskan Klee Kai puppy recently and in a tragic accident he was hit by a car.
What happened was that "the dog got spooked by a pedestrian, broke free, ran into the street and was struck by a vehicle."
The couple grew so close to little Waldo so they've had a really hard time dealing with it. As a way of remembering him they got matching tattooes that say: "R.I.P. my little angel:"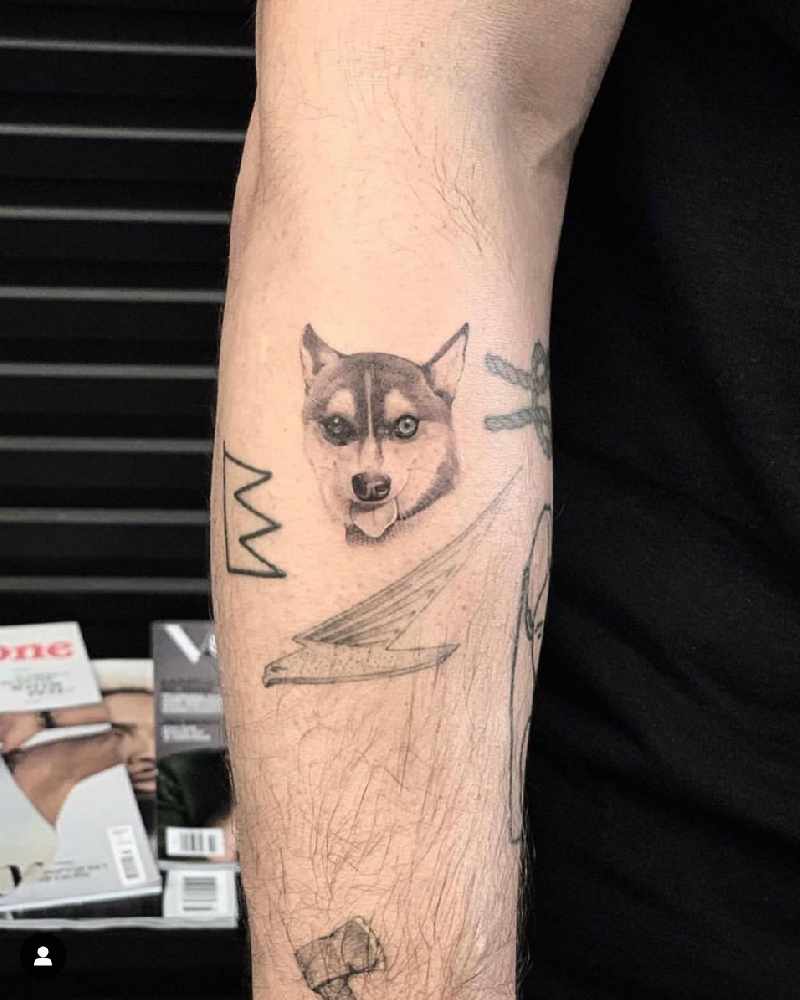 They also delayed filing the report because they've been so hurt that they've been seeking therapy. Losing a pet is so sad! heartbreaking