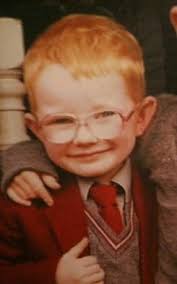 So Ed Sheeran is now one of the biggest artists the world, but do you believe he used to cry everyday at school for being teased! *rolls up sleeves* Why would anyone want to tease Ed Sheeran!
He said: "I hated primary school with a passion; I cried every day. I'm ginger so I was instantly ripped into from the day I started school - ginger, had a stutter, and wore huge glasses ... just a bit odd."
He added: "But then as I got older I kind of loved it, I've always kind of looked a bit quirky. I never had much luck with girls and stuff like that, it was always I kind of looked a bit weird."
I mean Ed Sheeran was one of the most adorable kids ever! He said on top of being bullied for his red hair, he couldn't play sport and didn''t realise he was musically talented until he was much older.
But look at him now! Take thattttt cool kids who teased him!