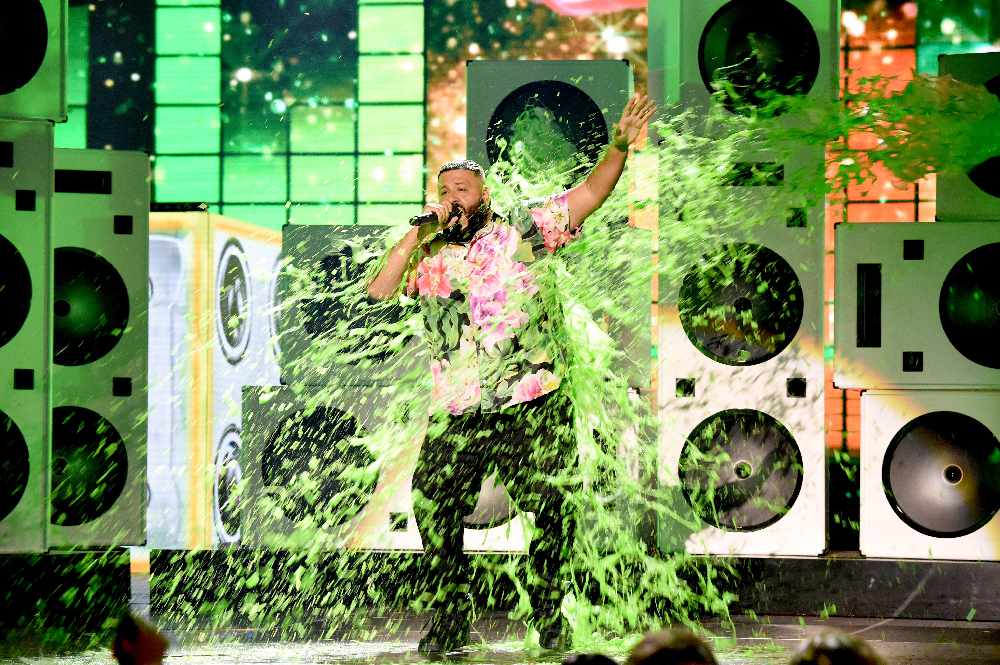 It was ALL about the slime at the Nickelodeon Kids Choice awards last night! DJ Khaled hosted the huge event, which he opened by face timing Kylie Jenner and Nick Jonas. Can we get their numbers too please DJ Khaled?
It was held at the Galen Centre in LA and the categories were all about the music, movies and tv shows.
Congrats to the winners listed below!
Favorite Music Group
Maroon 5 -- WINNER

Favorite Male Artist
Shawn Mendes -- WINNER
Favorite Female Artist
Ariana Grande -- WINNER
Favorite Song
"Thank U, Next" (Ariana Grande) -- WINNER

Favorite Breakout Artist
Billie Eilish

Favorite Collaboration
"No Brainer" (DJ Khaled, featuring Justin Bieber, Chance the Rapper, Quavo) -- WINNER
Favourite International Artist
North America: Taylor Swift -- WINNER
Favorite Movie
Avengers: Infinity War -- WINNER
Favorite Movie Actor
Noah Centineo (Peter Kavinsky, To All the Boys I've Loved Before) -- WINNER
Favorite Animated Movie
Incredibles 2 -- WINNER
Favorite Male Voice from an Animated Movie
Adam Sandler (Dracula, Hotel Transylvania 3: Summer Vacation) -- WINNER
Favorite Female Voice from an Animated Movie
Selena Gomez (Mavis, Hotel Transylvania 3: Summer Vacation) -- WINNER
Favorite Reality Show
America's Got Talent -- WINNER

Favorite TV Host
Ellen DeGeneres (Ellen's Game of Games) -- WINNER