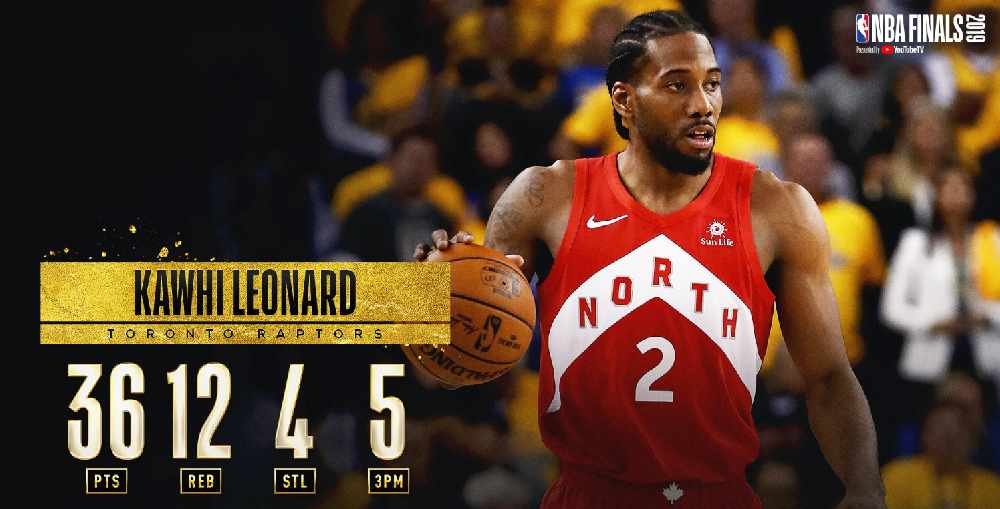 Kawhi Leonard scored 36 points to leave the Toronto Raptors just one win away from their first NBA championship.
Toronto Raptors now take commanding 3-1 series lead in NBA Finals with 105-92 win over Golden State Warriors
The win will be historic for the Raptors, who are aiming for their first title in their 24-season history, while defending champions Warriors are looking for their third consecutive and fourth in the past five seasons.
The only team to overcome the same deficit in the Finals were the Cleveland Cavaliers, who beat the Warriors in 2016.
Game five of the best of seven series gets underway in Toronto on Monday.