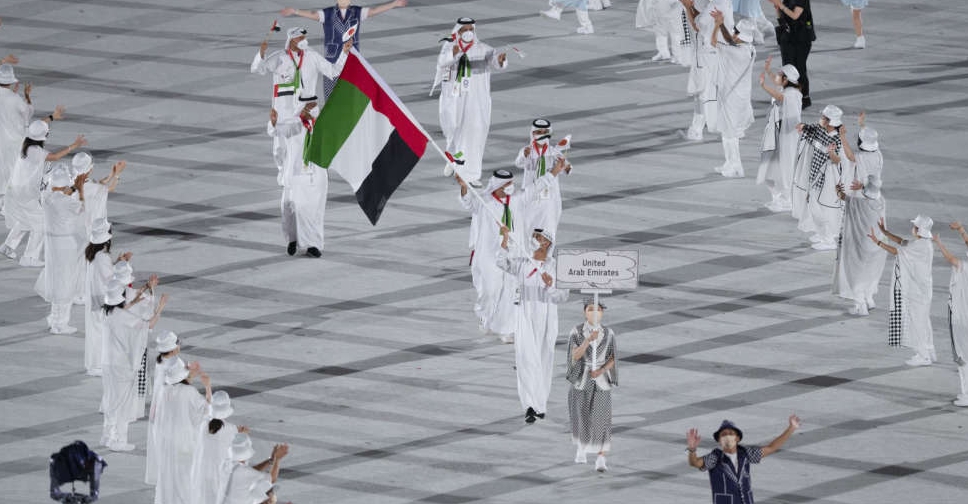 Yousef Al-Matrooshi, Emirati swimming champion, held the honour of waving the UAE flag during the opening ceremony of the 32nd Olympic Games in Tokyo.
This years' games will see 83,911 athletes competing in 33 sports divided by 339 competitions held in 48 sports venues.

The opening ceremony was held in the Olympic Stadium in Tokyo without spectators, with the Japanese Emperor Naruhito attending, along with the heads of states from 15 countries, including the French President Emanuel Macron, as well as Tomas Bach, Chairman of the International Olympic Committee.

Also attending were Shehab Ahamed Al-Faheem, the Ambassador of UAE to Japan and Engineer Aza Bint Suleyman, the Assistant Secretary General for the Administrative and Financial Affairs of the National Olympic Committee.

Shehab Ahmad Al Faheem, the Ambassador of UAE to Japan said, "We look forward to seeing the UAE flag flying high during this global event,".