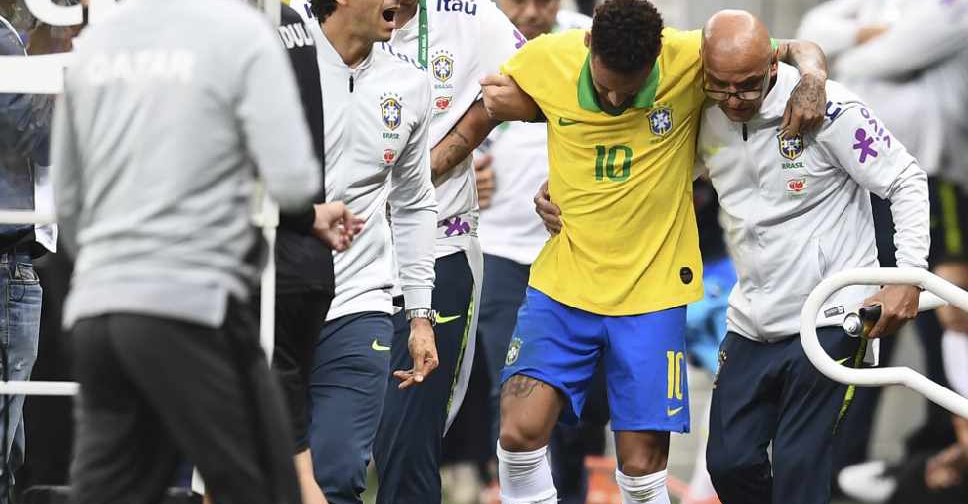 EVARISTO SA / AFP
Brazil forward Neymar will miss Copa America after suffering an ankle injury during a friendly match with Qatar.
The Brazilian Football Confederation (CBF) confirmed the news early Thursday.
"After suffering a sprain in his right ankle during Wednesday's game against Qatar, Neymar was evaluated and subjected to image tests that confirmed a ligament rupture in the ankle," their statement read.
"Due to the seriousness of the injury, Neymar will not have the physical conditions and sufficient recovery time to participate in the Copa America Brazil 2019."
This comes as CBF vice-president Francisco Noveletto had suggested that Neymar could miss Copa America amid the rape allegation levelled against the Paris Saint-Germain star.