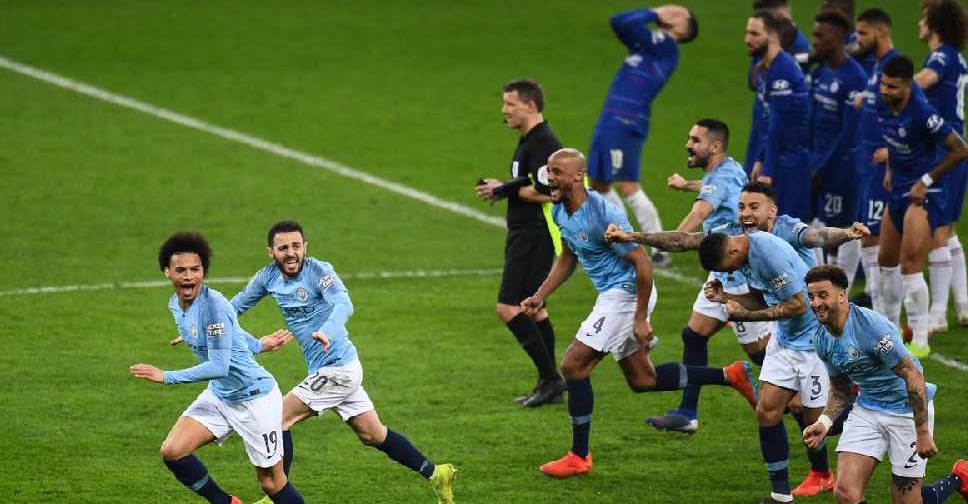 Twitter / @CarabaoCup
Manchester City have won the Carabao Cup in a penalty shootout over Chelsea.
It came after Blues' goalkeeper Kepa Arrizabalaga defied manager Maurizio Sarri's attempt to substitute him just before the end of extra-time.
The 24-year-old had been suffering from cramps, prompting his manager to send on substitute keeper Willy Caballero.
In 2016 Caballero saved three penalties in a shootout to help Manchester City beat Liverpool in the same tournament.
However, Arrizabalaga refused to come off, sending Sarri into a rage in the technical area.
In the end, it was Raheem Sterling who scored the winning penalty past the Spainaird to give City their first piece of silverware for the season.