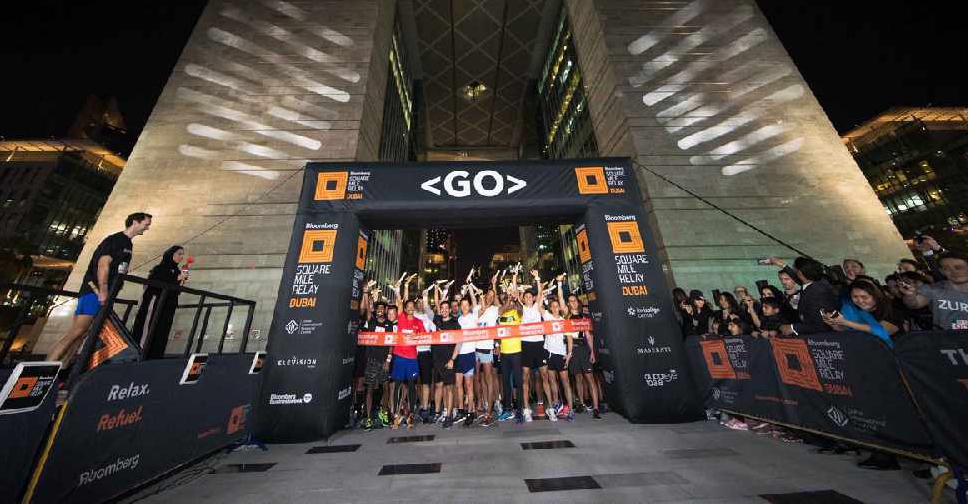 Twitter / @SquareMileRelay
More than 1,000 participants took part in the fourth edition of the race, which was held in Dubai's DIFC district on Wednesday night.
In the end it was team Emirates Steel, who took home the top prize, clocking a time of 1 hour, 1 minute and 27 seconds around the DIFC race course.
Meanwhile, Skydive Dubai came in second while Standard Chartered Bank finished in third place.
Global Race Director Tim Manton says the event has grown from strength to strength.