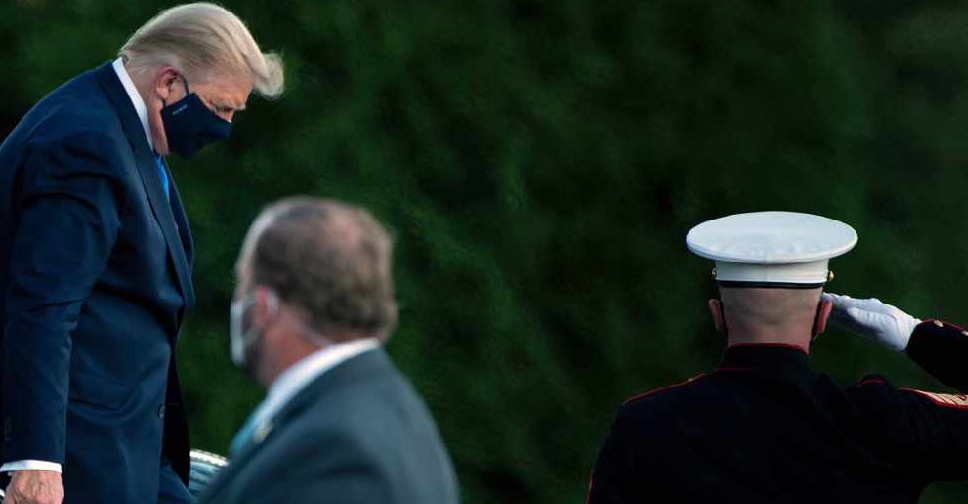 Brendan Smialowski / AFP
World leaders on Saturday wished US President Donald Trump and his wife Melania a quick recovery following his announcement that they had tested positive for COVID-19.
North Korean leader Kim Jong Un sent a message of sympathy to Trump, wishing him well and hoping he quickly recovers from the coronavirus.
Kim offered his sympathy and "warm greetings" to Trump and his wife, North Korean state media said on Saturday.
"He sincerely hoped that they would be recovered as soon as possible," KCNA said. "He hoped they will surely overcome it."
Meanwhile, British Prime Minister Boris Johnson said he had no doubt that Trump would make a very strong recovery.
"I've no doubt that he will, he'll make a very strong recovery," Johnson told UK media. "He's a naturally obviously very resilient character and I'm sure he'll come through it very well."
Chinese President Xi Jinping also wished Trump a speedy recovery.
Trump, who announced early on Friday he had contracted COVID-19, was taken to a hospital near Washington later in the day in what the White House called a precautionary measure.
He has sparred with Beijing over its handling of the virus, heightening tensions between the two countries.