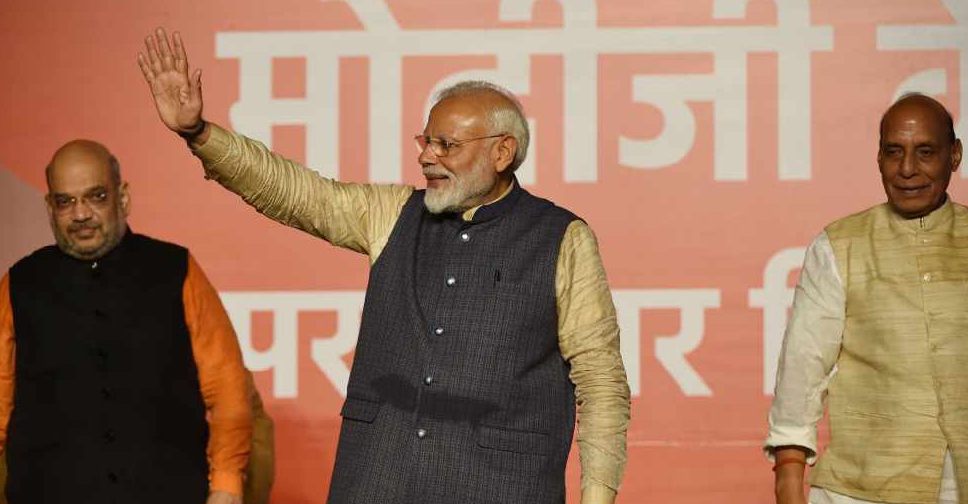 PRAKASH SINGH / AFP
Leaders from across the world have sent congratulatory messages to Indian Prime Minister Narendra Modi for his second consecutive victory in the general elections.
Pakistan Prime Minister Imran Khan took to Twitter to wish his Indian counterpart.
I congratulate Prime Minister Modi on the electoral victory of BJP and allies. Look forward to working with him for peace, progress and prosperity in South Asia

— Imran Khan (@ImranKhanPTI) May 23, 2019
US President Donald Trump applauded Modi and BJP for "BIG election victory!"
Congratulations to Prime Minister @NarendraModi and his BJP party on their BIG election victory! Great things are in store for the US-India partnership with the return of PM Modi at the helm. I look forward to continuing our important work together!

— Donald J. Trump (@realDonaldTrump) May 23, 2019
In his message, Canadian Prime Minister Justin Trudeau said he looked forward to work with Modi.
Canadian PM Justin Trudeau:On behalf of Govt of Canada,I congratulate PM Narendra Modi on his re-election.I look forward to continuing to work with him to improve lives of Canadians&Indians alike through education&innovation, investing in trade&investment,&fighting climate change pic.twitter.com/kGuWvoC1v7

— ANI (@ANI) May 24, 2019
Sri Lankan Prime Minister Ranil Wickremesinghe on Thursday congratulated his Indian counterpart on social media.
Congratulations to @narendramodi on a magnificent victory! We look forward to working closely with you.

— Ranil Wickremesinghe (@RW_UNP) May 23, 2019
In a telephone call, Russian President Vladimir Putin expressed hope that the two leaders will work jointly to consolidate strategic partnership.
Congratulations also poured in from China, Japan, Singapore, Vietnam, Australia, Cyprus, Portugal, Nepal and Tanzania.
The counting trends show Modi's Bharatiya Janata Party (BJP) securing a comfortable majority in the lower house of parliament in India.