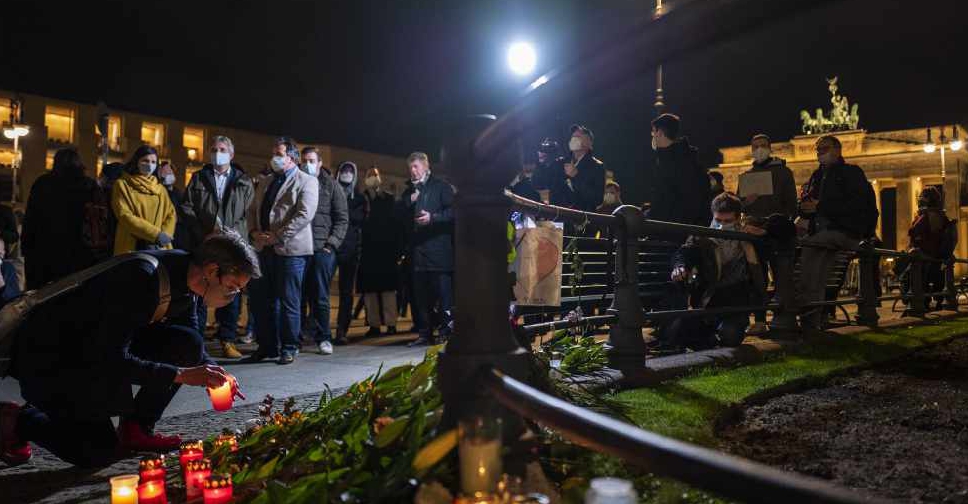 John MACDOUGALL / AFP
Leaders from around the world have condemned the terror attack in Nice and expressed their solidarity with the people of France.
France raised the terror alert level to the maximum, with additional soldiers deployed at schools and religious centres across the country.
President Emmanuel Macron said the country was "under attack" after three people were killed at the Notre-Dame basilica in Nice on Thursday, but vowed that the French will "not give in to any terror".
US President Donald Trump said, "America stands with our oldest ally in this fight", while UK Prime Minister Boris Johnson said he was appalled to hear of the "barbaric attack".
Turkey also expressed solidarity with France in the fight against terrorism. "We strongly condemn the attack committed today inside the Notre-Dame church in Nice," a Turkish foreign ministry statement said.
Australian prime minister Scott Morrison also spoke out in support of France, while Indian Prime Minister Narendra Modi said his country "stands with France in the fight against terrorism".
German Chancellor Angela Merkel expressed deep shock at the "brutal murders".
"My thoughts are with the relatives of those murdered and injured. Germany stands with France at this difficult time," she said.
Taking to Twitter, European Commission president Ursula von der Leyen condemned the "odious and brutal attack".
Egypt's foreign ministry said it stands with France "in combatting this hateful incident", while Lebanese prime minister designate Saad Hariri voiced his "strongest condemnation and disapproval of the heinous criminal attack".