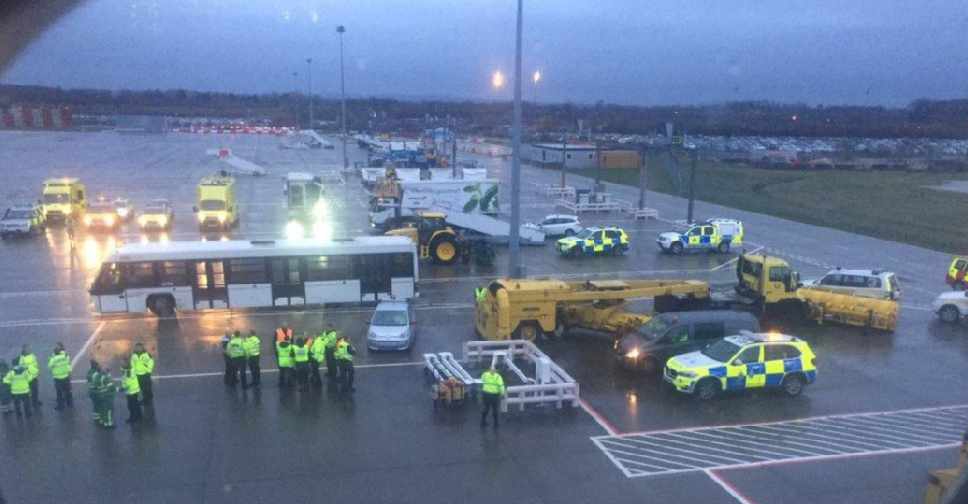 Twitter/trevwilson19
Passengers and crew on a Virgin Atlantic flight have been put into quarantine after landing at London's Gatwick airport due to widespread sickness on board.
According to reports, the Airbus A330 aircraft was met by emergency services following an eight-hour flight from Barbados early Wednesday.
All the people on board Flight VS610 were escorted to a holding area at the airport to be medically assessed after many showed signs of "coughing sickness".
A passenger took to Twitter to report that the sickness was "mainly a bad chesty cough, possibly chest infection".