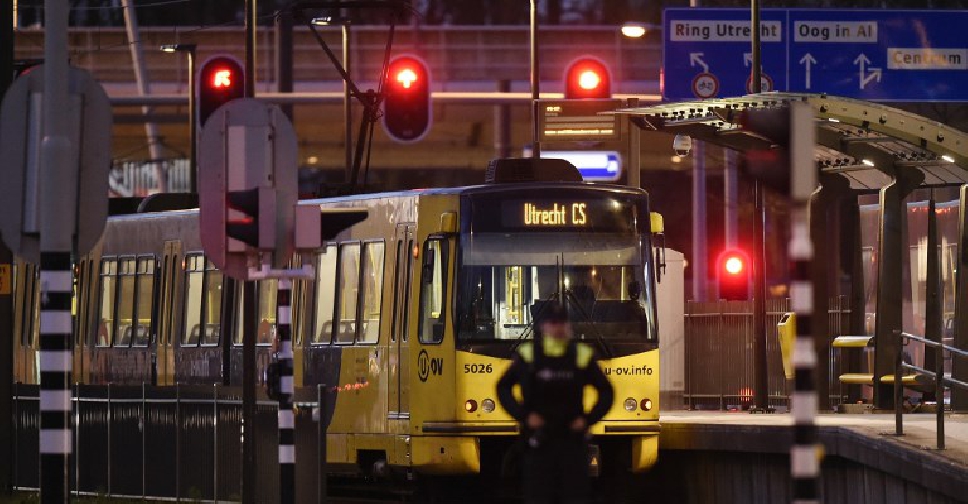 JOHN THYS / AFP
A man has been arrested after killing three people and wounding five others in a shooting on a tram in the Dutch city of Utrecht.
Several hours after the attack, the police found 37-year-old Gokmen Tanis in a building about 3km from the scene.
The attacker's motive is still unclear.