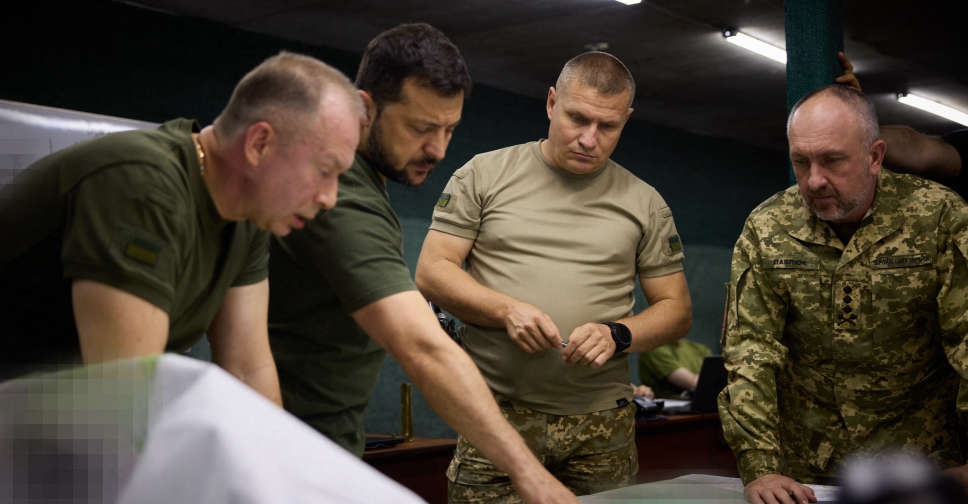 Ukraine's military said on Friday that its troops have captured a village near Bakhmut, the eastern city that fell into Russian hands in May after being besieged for many months.
The Russian side had suffered significant casualties and loss of equipment, while Ukrainian troops were able to fortify some areas, the General Staff of Ukraine's armed forces said in a morning report.
"In the course of assault operations, they seized Andriivka in Donetsk region," the General Staff said.
The village of Andriivka lies south of Bakhmut, the site of the bloodiest battle since the invasion by Russia in February last year. The General Staff also reported "partial success" near Klishchiivka village, south of Bakhmut.
During its three-month-old counteroffensive, Ukraine has reported slow, steady progress against entrenched Russian positions, retaking a string of villages and advancing on the flanks of Bakhmut.
President Volodymyr Zelenskiy and other officials have dismissed Western critics who say the offensive is too slow and hampered by strategic errors.
Ukraine's Deputy Defence Minister Hanna Maliar initially reported on Thursday that Andriivka had been brought under Ukrainian control, but later said that was inaccurate as fighting was still raging around the village.
Further south in Donetsk region, Ukrainian troops continued to hold back a Russian offensive towards the towns of Avdiivka and Maryinka, General Staff spokesman Andriy Kovaliov said in televised comments. He said the defenders had managed to repel all Russian attacks near Maryinka.
On the southern front, the General Staff said its troops were inflicting substantial losses on the enemy near the village of Verbove in the Zaporizhzhia region.
Reuters was unable to verify the battlefield reports and Russia has not confirmed the Ukrainian advances.