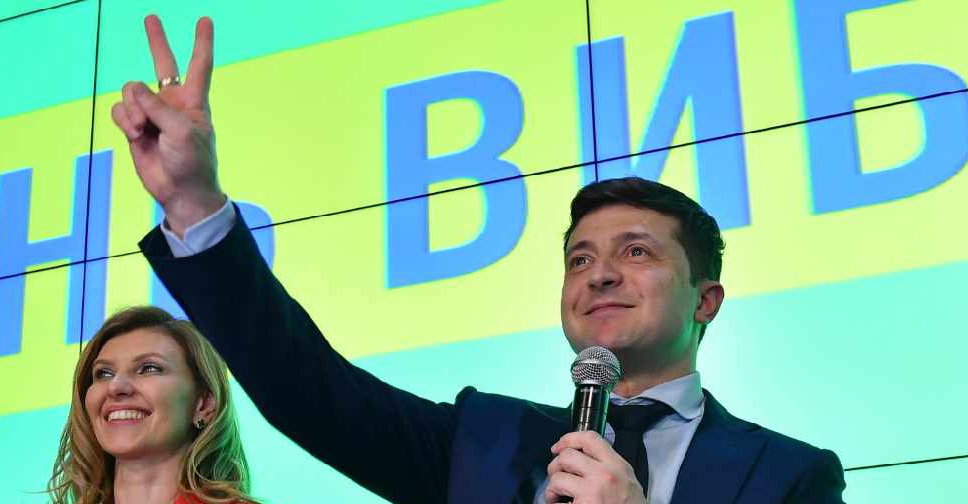 Genya SAVILOV / AFP
Ukrainian comedian Volodymyr Zelensky will formally become the country's president at a ceremony within the capital, Kiev, on Monday.
Zelensky, a former comedian best known for playing a president on a popular television show, beat incumbent Petro Poroshenko with landslide 73 per cent of the vote in last month's presidential election.
His first address will be closely watched for insight into how he intends to steer the country as his specific policies remain unclear.
Since winning the election Zelensky has given no press conferences or interviews.