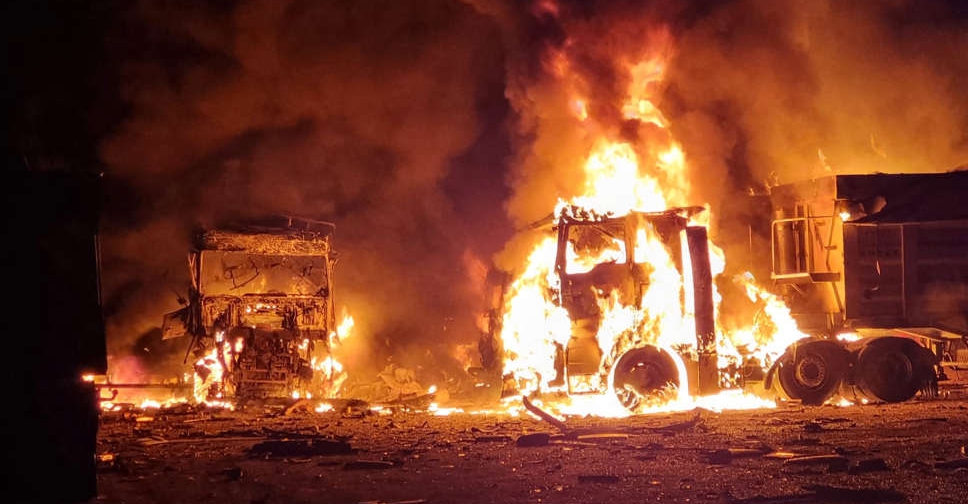 Ukraine said on Thursday it downed 17 out of 22 Russian drones attacking its territory overnight, and that a child was killed in the country's south by artillery shelling.
Ukraine's Prosecutor General's office said a six-year-old boy was killed and four other people, including his 13-year-old brother, were wounded by Russian shelling in the village of Novodmytrivka in the Kherson region.
"Enemy shells hit a private house and its territory," it said in a statement on Telegram.
Separately, Ukraine's air force said it had shot down drones in several regions in Ukraine's south and north.
"On the night of September 14, 2023, from 9:00 pm to 2:30 am, the Russian invaders attacked Ukraine with several groups of Shahed-136/131 type (drones) from three directions," it said in a post on Telegram.
Dnipropetrovsk region governor Serhiy Lysak said three drones were over the region, damaging several buildings. Another part of the region was hit overnight by artillery and rockets, he said.
Having initially sought to pummel Ukrainian targets with missiles, Russia has this year increasingly turned to the Shahed, a cheap kamikaze drone which is more expendable and can confuse air defences with its smaller size and low speed.