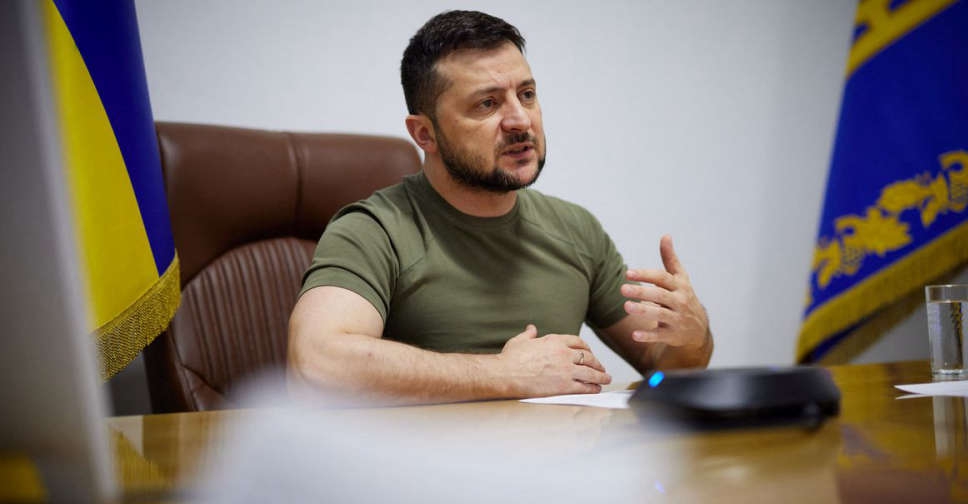 President Volodymyr Zelenskiy said his forces had recaptured an eastern village on the southern flank of Bakhmut, in what would be Ukraine's second significant gain in three days in its grueling counteroffensive against the Russian army.
"Today I would like to particularly commend the soldiers who, step by step, are returning to Ukraine what belongs to it, namely in the area of Bakhmut," Zelenskiy said in his nightly video address to the nation.
The heavy fight for the Klishchiivka village, spread on higher grounds about 9 km south of Bakhmut, has taken weeks and comes after Kyiv said on Friday it had gained control of a tiny nearby village of Andriivka.
The gains have been among the most significant in Ukraine's counteroffensive, which began in June and has struggled to break through entrenched Russian lines.
Oleksandr Syrskyi, commander of Ukraine's ground forces who is also in operational control of the counteroffensive, posted a video of Ukrainian forces displaying the blue and yellow national flag on ruined buildings with the sound of fighting in the background.
"Klishchiivka was cleared of the Russians," Syrskyi, who has often visited the Bakhmut frontline to devise strategy and boost the troops' morale, said on the Telegram messaging app.
Reuters could not verify the Ukrainian reports and there was no immediate comment from Moscow. On Sunday, Russia's defence ministry said in its daily briefing that its forces kept up their attacks near Klishchiivka, which had a pre-war population of around 400.
Ukrainian military analysts said this week the liberation of settlements near Bakhmut would allow the military to advance from the southern flank in the Bakhmut area.
"Ukraine always gets its own back," Zelenskiy's chief of staff Andriy Yermak wrote on the Telegram.
Zelenskiy thanked the successful units which he said were the 80th airborne assault brigade, the 5th assault brigade, the "glorious 95th" and a national police assault brigade.
Ilia Yevlash, spokesperson for Ukrainian troops in the east, said the battle inflicted "powerful damage" on Russian airborne units, the "Akhmat" battalion of Chechen leader Ramzan Kadyrov, Storm-Z made up of Russian criminals, the Russian General Staff's military intelligence, and motorised rifle units.
"So, now we have gained a base that will allow us to continue to develop offensive actions and liberate our land from the invaders," Yevlash wrote on Telegram.
Ukrainian Deputy Defence Minister Hanna Maliar said Russia was still trying to regain lost positions at the village.
"Today we had to fight off enemy attacks all day," she said.
Russia has been in control of Klishchiivka since January. Moscow still controls large swaths of Ukraine's land in the east and south.
Klishchiivka, just like Andriivka and other settlements in eastern Ukraine, has been turned into rubble in the long months of the fight for Bakhmut, which fell into Russian hands in May.