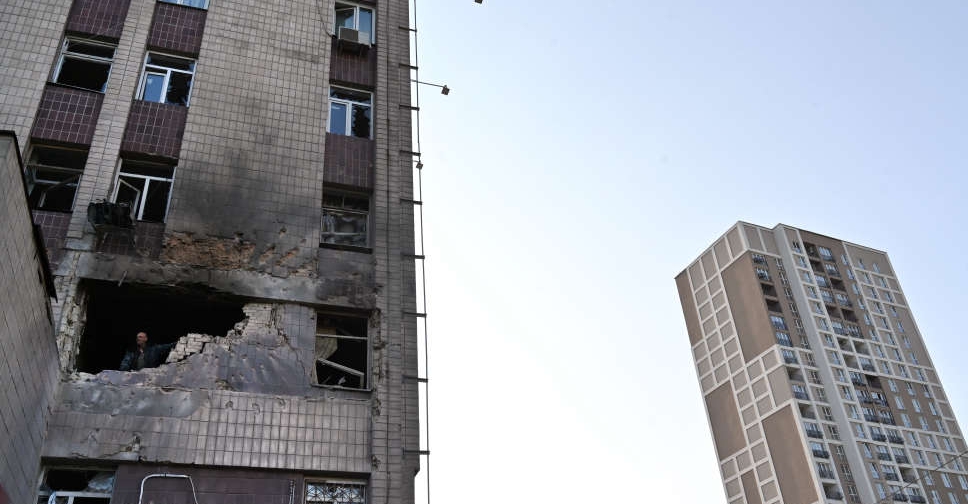 AFP
Russia launched another wave of attacks on Kyiv in the early hours of Tuesday and the city's air defence systems were shooting down incoming missiles, while air raid sirens blared in several other regions.
"A massive attack!" Kyiv Mayor Vitali Klitschko said on the Telegram messaging app. "Do not leave shelters."
Falling debris hit several districts of the capital including the historic Podil and Pecherskyi neighbourhoods, and a 27-year-old woman was injured in southwestern Holosiivskyi district, officials said.
Russia has repeatedly attacked the Ukrainian capital in May using a combination of drones and missiles, mostly at night, in an apparent attempt to undermine Ukrainians' will to fight after more than 15 months of war.
Tuesday's strikes were Russia's 17th air assault on the capital this month and came after the city was attacked twice on Monday, including an unusual daytime strike.
In a rare acknowledgement of damage to a military "target", Ukraine said a runway was damaged and five aircraft were taken out of service on Monday in western Khmelnitskiy region.
Russian state-owned news agency RIA cited the defence ministry as saying more than one air base had been hit. There was no confirmation from Ukraine of damage to other air bases.
Ukrainian officials said most of the drones and missiles fired on Sunday and Monday had been shot down and President Volodymyr Zelenskiy praised U.S.-supplied Patriot anti-missile defences.
"When Patriots in the hands of Ukrainians ensure a 100 per cent interception rate of any Russian missile, terror will be defeated," Zelenskiy said in his nightly video address on Monday.