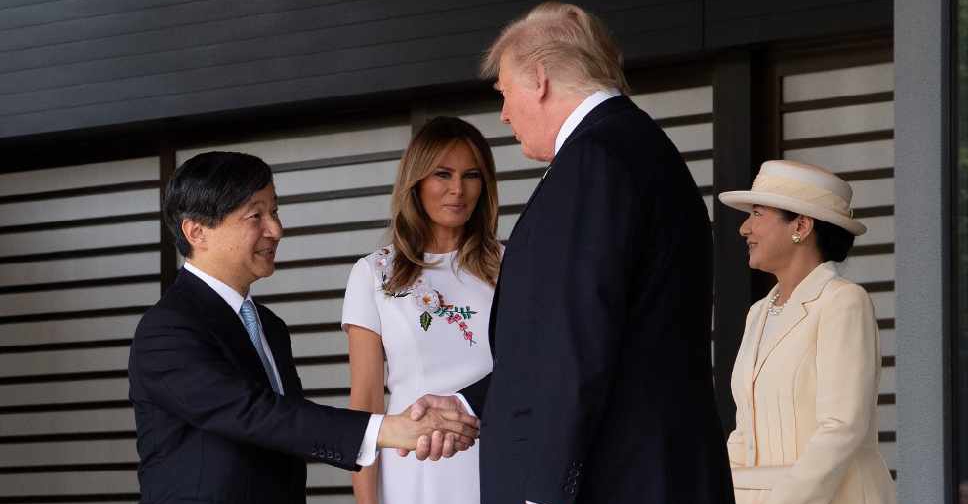 CARL COURT / POOL / AFP
US President Donald Trump has become the first foreign leader to meet with Japan's newly enthroned Emperor Naruhito.
The president and first lady Melania Trump were greeted by the emperor and Empress Masako at the Imperial Palace in Tokyo.
The ceremony was attended by a group of Japanese and American dignitaries, along with Prime Minister Shinzo Abe and his wife, Akie.
Trump, who is currently on a four-day state visit to Japan, had earlier opened a meeting with Abe at the country's state guest house.
The leaders are scheduled to hold a news conference after their talks on military and trade matters.