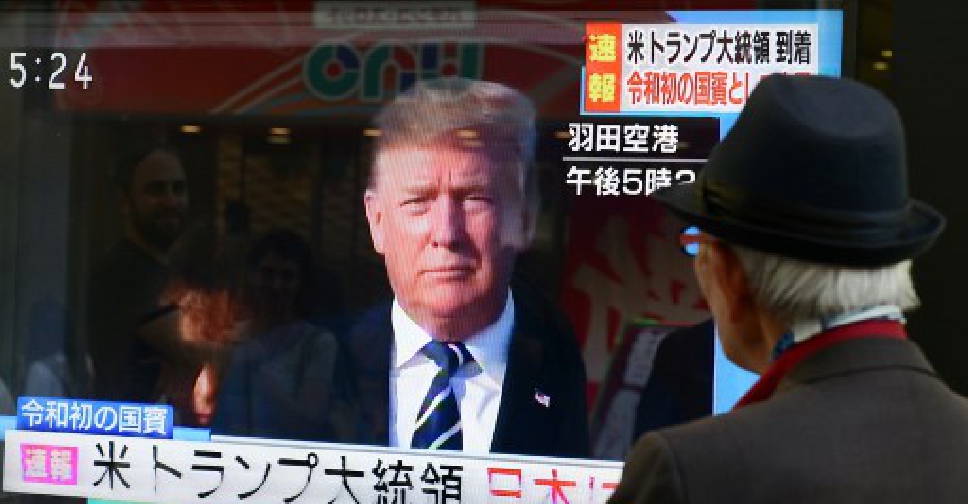 KAZUHIRO NOGI / AFP
Donald Trump has arrived in Japan for what is considered to be a largely ceremonial visit.
The US President is attempting to display strong ties with Tokyo despite the fact that tensions around trade are looming.
The trip, which lasts until Tuesday, involves Japanese Prime Minister Shinzo Abe treating Trump to an imperial banquet.
The two will also play golf together and enjoy front row seats at a sumo tournament.
Officials say the chances of Trump and Abe striking a trade deal during the visit are slim.