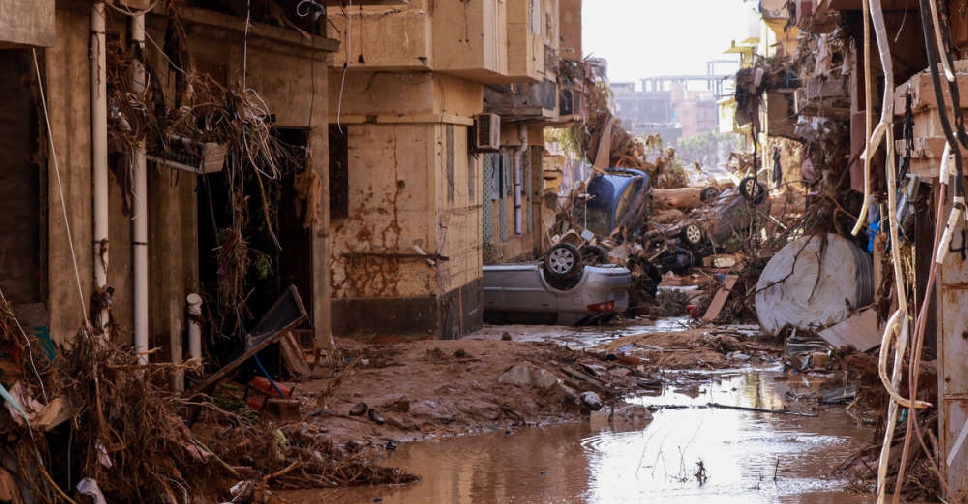 Thousands of people have been killed and at least 10,000 are missing in Libya in floods caused by a huge Mediterranean storm that burst dams, swept away buildings and wiped out as much as a quarter of the eastern coastal city of Derna.
A senior medic in Derna said that more than 2,000 people were dead, while eastern Libya officials cited by local television were estimating a toll above 5,000.
Storm Daniel barrelled across the Mediterranean into a country divided and crumbling after more than a decade of conflict.
In Derna, a city of around 125,000 inhabitants, journalists saw wrecked neighbourhoods, their buildings washed out and cars flipped on their roofs in streets covered in mud and rubble left by a wide torrent after dams burst.
Mohamad al-Qabisi, director of the Wahda Hospital, said 1,700 people had died in one of the city's two districts and 500 had died in the other.
"I am not exaggerating when I say that 25 per cent of the city has disappeared. Many, many buildings have collapsed," Hichem Abu Chkiouat, minister of civil aviation in the administration that controls the east, said shortly after visiting Derna.
The local al-Masar television said the eastern administration's interior minister had said more than 5,000 people died.
Other eastern cities, including Libya's second biggest city Benghazi, were also hit by the storm. Tamer Ramadan, head of a delegation of the International Federation of the Red Cross and Red Crescent Societies, said the death toll would be "huge".
"We can confirm from our independent sources of information that the number of missing people is hitting 10,000 so far," he told reporters via video link.
The United Nations Office for the Coordination of Humanitarian Affairs said emergency response teams had been mobilised to help on the ground.