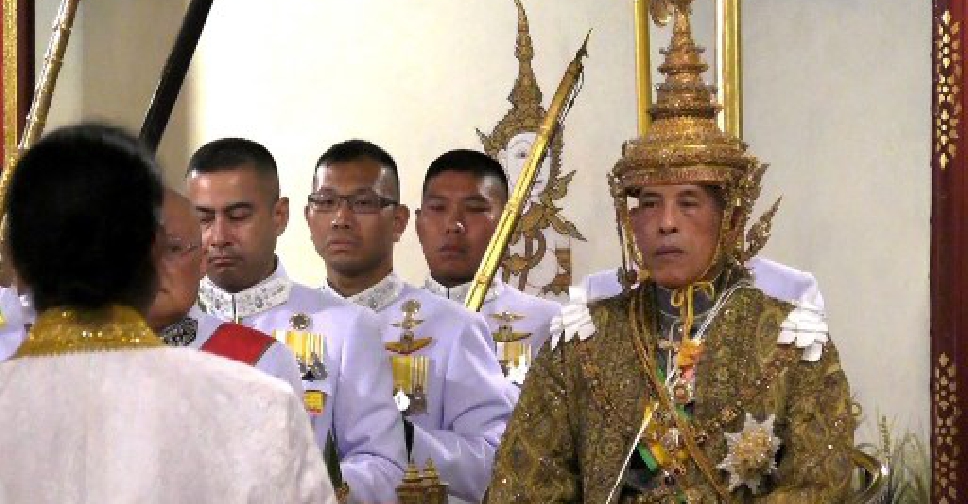 This screengrab from Thai TV Pool video taken on May 4, 2019 shows Thailand's King Maha Vajiralongkorn as he is crowned during his coronation in Bangkok. Thai TV Pool / AFP
Thailand has officially crowned its first monarch in nearly seven decades.
King Maha Vajiralongkorn completed intricate rituals to take on the mantle on Saturday.

The 66-year-old has became the country's constitutional monarch after the death of his father, King Bhumibol Adulyadej, in October 2016 after 70 years on the throne.

The king was joined by new Queen Suthida in the ceremony.

Their marriage was revealed in a surprise announcement three days before the coronation.