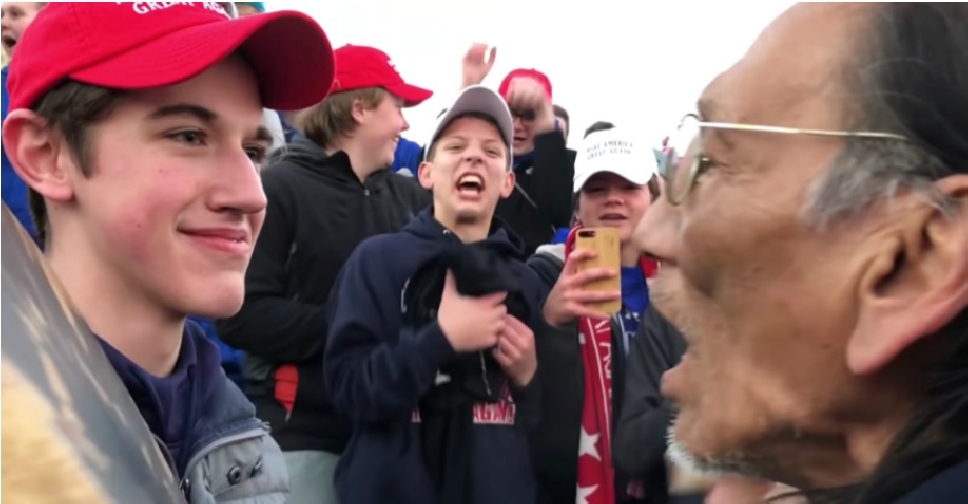 screengrab
An American teen who was in a viral encounter with a Native American during a January rally has filed a defamation lawsuit against 'The Washington Post'.
Nicholas Sandmann is seeking $250 million in damages, alleging that the newspaper made "false and defamatory accusations" against him in its coverage of the episode.
It's the same amount Amazon CEO Jeff Bezos paid for ownership of the paper in 2013.
In the video, the grinning 16-year-old is depicted wearing a 'Make America Great Again' baseball cap as Covington students laugh and jeer around
Nathan Phillips, an Omaha elder and Vietnam veteran.