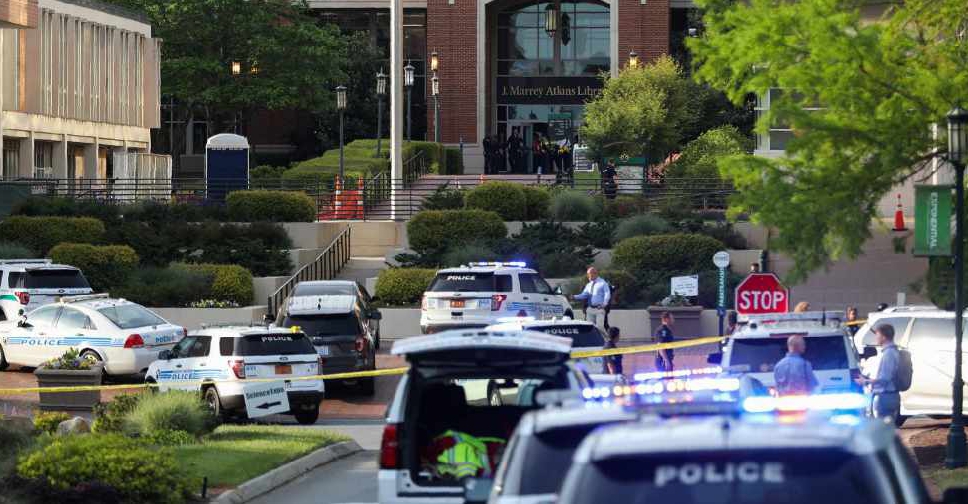 Logan Cyrus / AFP
A man has been charged with murder early Wednesday after he opened fire at the University of North Carolina (UNC) campus, killing two people and wounding four others.
Three of the wounded are said to be in critical condition.
The 22-year-old gunman was disarmed by campus police officers who entered the building after responding to an emergency call.
Officers gave no details of a possible motive, adding that Trystan Andrew Terrell acted alone.