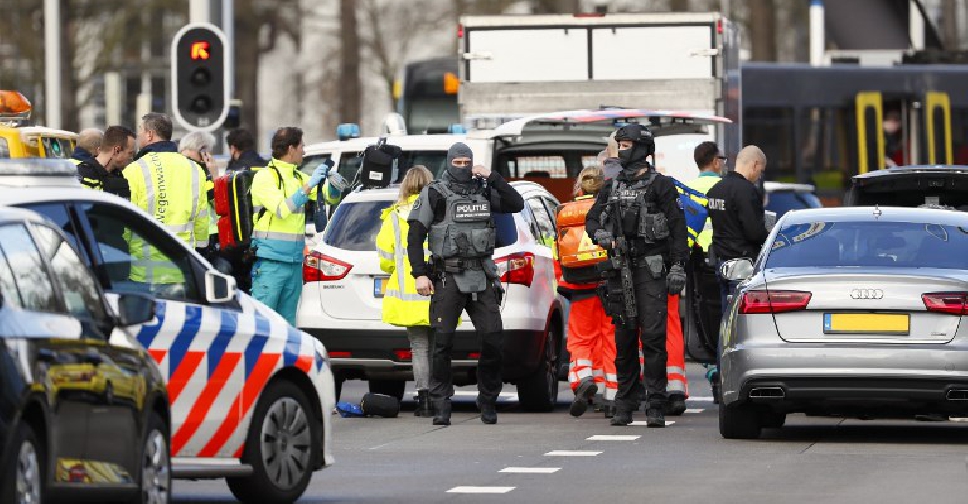 ROBIN VAN LONKHUIJSEN / ANP / AFP
At least three people have been killed and several others injured in a shooting in the central Dutch city of Utrecht.
Police have cordoned off a square near a tram station outside the city centre, and are considering the possibility of a "terrorist motive".
According to reports, the gunman opened fire on a tram before fleeing the scene.
Security measures have been stepped up across the city while counter-terrorism forces search for the attacker.
They earlier surrounded a house near the 24 Oktoberplein junction where the tram attack took place, but no arrests seem to have been made.