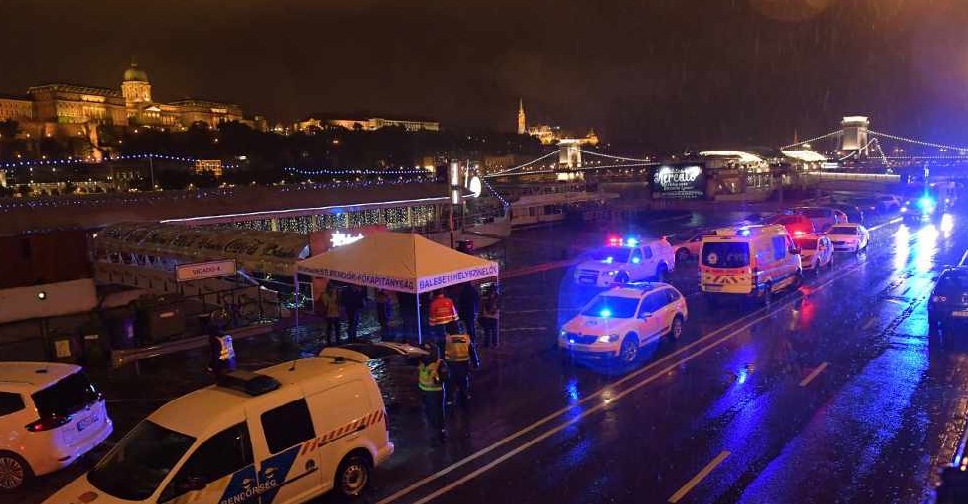 GERGELY BESENYEI / AFP
Seven South Koreans have died after a tourist boat capsized on the flooding Danube in the Hungarian capital on Wednesday.
According to reports, the boat collided with another tourist vessel near the Hungarian parliament building, before turning over.
Officials said 33 South Koreans and two Hungarian crew members were onboard the 26-metre tourist boat.
Seven tourists have been rescued, while 19 were reported missing.
A massive rescue effort is underway to scour the river for several kilometres downstream from the accident site.