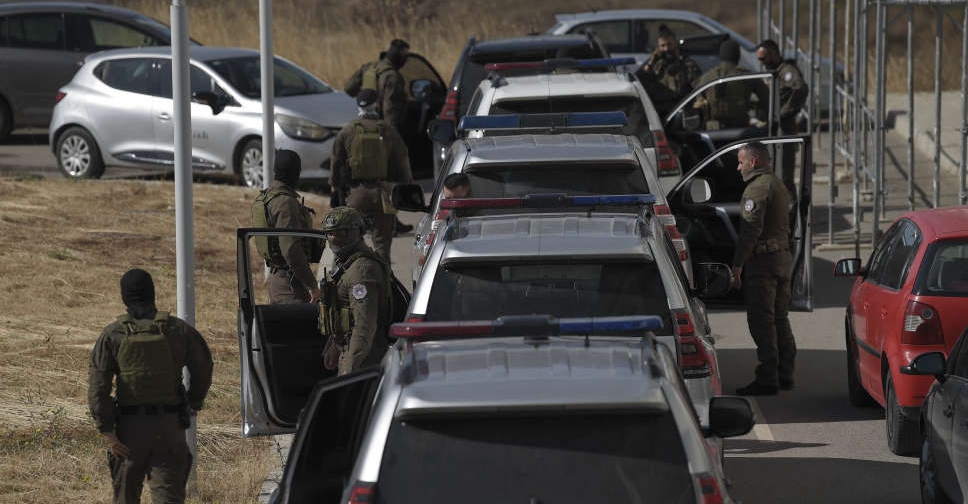 The main political party representing Serbs in northern Kosovo declared three days of mourning on Tuesday for people killed in a gunbattle with Kosovo police, after the worst violence for years in the contested area.
Kosovo authorities say around 30 heavily armed Serbs stormed the village of Banjska on Sunday, battling police and barricading themselves into a Serbian Orthodox monastery. Police recaptured the monastery late on Sunday, after three attackers and one police officer were killed.
No group has come forward to claim responsibility for the attack or explain the motives of the gunmen. Kosovo has accused Serbia of backing the armed militants; Serbia says Kosovo is to blame for mistreating residents in the Serb-majority area.
"September 26, 27 and 28 are being proclaimed days of mourning due to killing of our fellow citizens in the tragic events in the Banjska village," the Serb List party said, declaring that all entertainment would be cancelled and flags lowered to half staff.
"On behalf of the Serb List and Serbian people of Kosovo we express our deepest condolences to the families of those killed and we wish swift recovery to those wounded."
Two Serbs captured in the gunbattle appeared in court on Tuesday for a hearing in Kosovo's capital Pristina, escorted in handcuffs by heavily armed police. The court said a third suspected gunman who was wounded had already appeared before a judge in hospital, where he was charged with participating in a terrorist attack and remanded into custody for one month.
The gunbattle has ignited new international concern over stability in Kosovo, which has an ethnic Albanian majority and declared independence from Serbia in 2006 after a guerrilla uprising and a 1999 NATO intervention.
Belgrade has never recognised the independence of its former province. Around 50,000 ethnic Serbs in the north reject rule from Pristina.
Serbia itself declared Wednesday a day of mourning "due to the tragic events" on Sunday in Kosovo, without explicitly endorsing the gunmen or their grievances.
Serbian President Aleksandar Vucic met the ambassadors of the United States, EU, Britain, France, Germany, and Italy in Belgrade on Tuesday. He said he had demanded that the international KFOR peacekeeping force "take care of all security issues in the north of Kosovo instead of (Kosovo Prime Minister Albin) Kurti's police".
Armed Kosovo police on Monday searched houses in Banjska for any gunmen who might not have fled, and showed reporters around 20 SUVs and an armoured truck they said were used by the gunmen.
Police also displayed an array of weapons and ammunition they said had been seized, including former Yugoslav army assault rifles, machine guns, sniper rifles, mortars, anti-tank rocket launchers, hand grenades, land mines and drones.