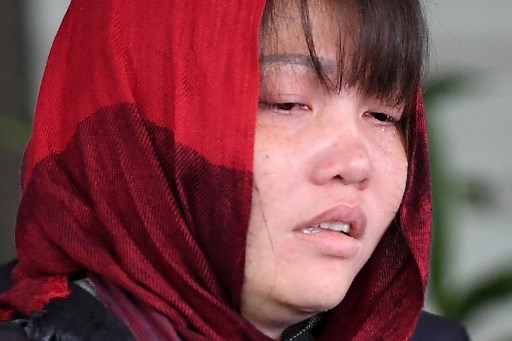 A second woman who was accused of murdering the half-brother of North Korea's leader has been released.
Last month Doan Thi Huong from Vietnam accepted a deal with Malaysian prosecutors.
She's also pleaded guilty to a lesser charge of "causing injury" to Kim Jong-nam.
An Indonesian woman named Siti Aisyah was accused of smearing VX nerve agent Jong-nam at Kuala Lumpur airport.
Both women have said that are innocent and thought they were part of a TV prank.