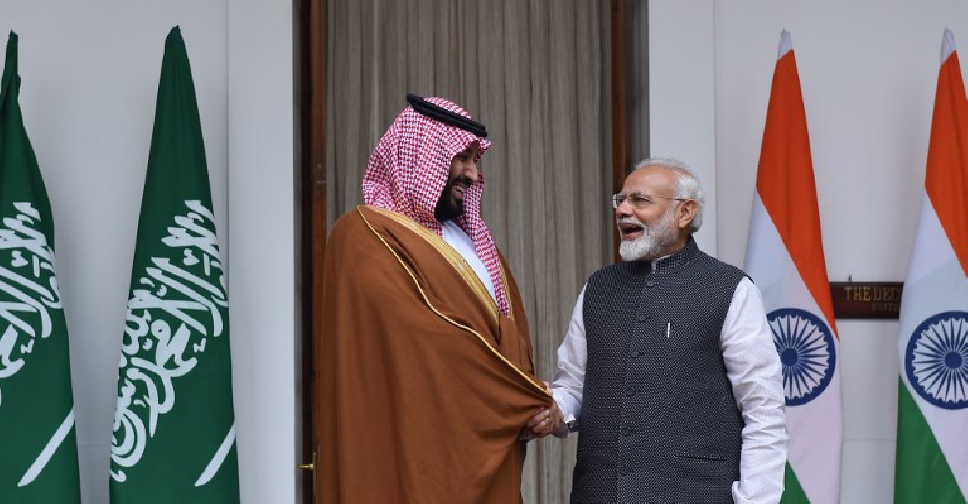 MONEY SHARMA / AFP
The government of Saudi Arabia will free 850 Indian nationals currently imprisoned in the kingdom.
In a tweet, official spokesperson of India's Ministry of External Affairs said the Saudi crown prince Mohammed bin Salman ordered the release at the request of Prime Minister Narendra Modi.
This comes on the back of the crown prince's India visit, where he announced that the kingdom's investments in the country will be worth $100 billion in the next two years.
Earlier this week, Pakistan's information minister revealed that Saudi Arabia had ordered the release of 2,100 Pakistani prisoners from its jails.