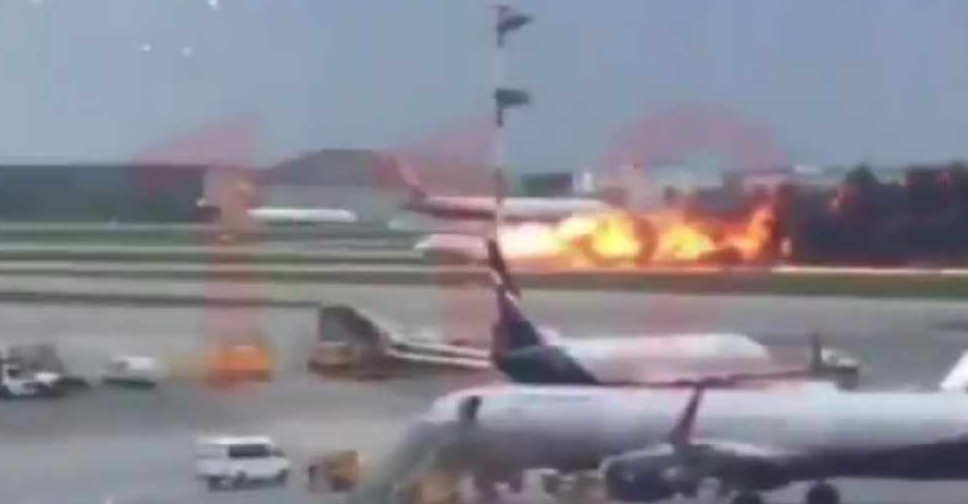 Twitter
Forty-one people have been killed after a Russian Aeroflot Sukhoi Superjet made an emergency landing and burst into flames at an airport in Moscow.
According to reports, there are "37 survivors - 33 passengers and four members of the crew".
Russian state TV showed the plane landing with its tail ablaze.
Aeroflot said the plane was forced to return to the airport "for technical reasons".
Julia Chapman reports from Moscow: