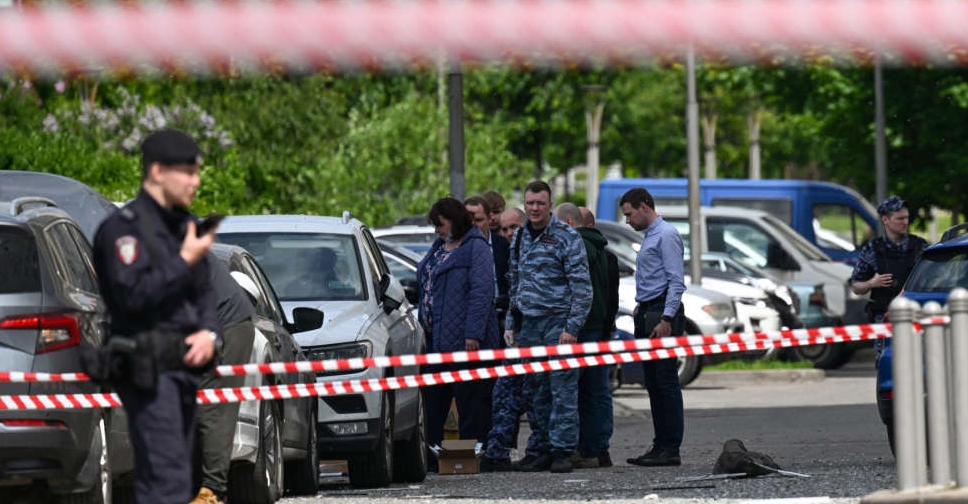 AFP
Ukrainian shelling killed five people in a village in the Luhansk region of eastern Ukraine, Moscow-installed officials said on Wednesday, while a drone attack caused a fire at an oil refinery in southern Russia.
Ukrainian artillery also hit a Russian town close to the border for the third time in a week, damaging buildings and vehicles and injuring four people, Russian officials said.
A day after the Kremlin accused Kyiv of sending drones to attack buildings in Moscow, Russian-installed officials in Luhansk said five people were killed and 19 wounded when Ukrainian forces used US-made HIMARS rocket launchers to attack a farm in Karpaty village overnight.
Russian forces control nearly all of the Luhansk region in eastern Ukraine.
Ukrainian artillery also struck the Russian town of Shebekino about 7 km north of the border with Ukraine's Kharkiv region, regional Governor Vyacheslav Gladkov said on the Telegram messaging app.
Two people were hospitalised and shells smashed windows and damaged roofs of an eight-storey apartment building, four homes, a school, he said.
Reuters was not able to independently verify the reports.
There was no immediate response from Ukraine and both sides deny targeting civilians.
The governor of Russia's southern Krasnodar region said a drone was the likely cause of a fire that broke out at the Afipsky oil refinery.
The fire was put out and there were no casualties, Governor Veniamin Kondratyev said on Telegram. The Afipsky refinery is not far from the Black Sea port of Novorossiisk, near another refinery that has been attacked several times this month.
There was no immediate information on who launched the drone but Moscow has accused Kyiv of increased attacks inside Russia in recent weeks, while Russia has repeatedly pounded Ukrainian cities with drones and missiles.
The skies over Ukraine were relatively quiet on Tuesday night, with no major air raids reported after waves of attacks over the previous 24 hours. Russian drone strikes killed one person and wounded four in Kyiv on Tuesday, according to Ukrainian officials.
The attacks in Russia come as Ukraine prepares a counter-offensive in the hope of driving Russian forces out of territory they have occupied since their full-scale invasion of Ukraine in February 2022.
Ukraine almost never publicly claims responsibility for attacks in Russia or on Russian-controlled territory in Ukraine.