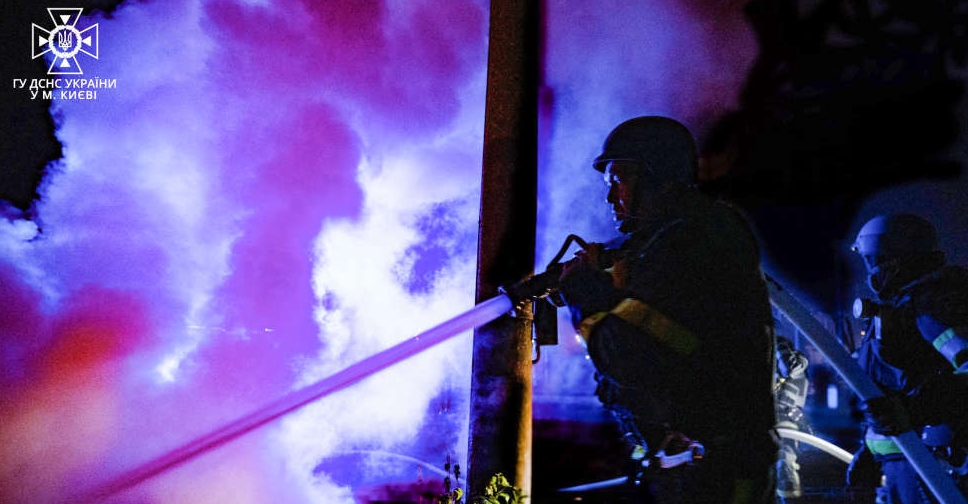 Russia fired nearly three dozen drones at Kyiv early on Sunday, with blasts ringing out across the Ukrainian capital and the surrounding region for around two hours and debris falling across several city districts, Ukrainian officials said.
Ukraine's air force said the military destroyed 26 out of 33 drones launched by Russia, all of which targeted Kyiv and the region around it.
Reuters witnesses heard at least five explosions across Kyiv, where the nighttime sky was illuminated by blasts from air defences engaging the targets.
Fragments from downed drones fell on five different districts, said Mayor Vitali Klitschko and the city's military administration. Klitschko said one person had been injured.
The state emergency service later reported that debris had fallen in three districts but that there was no serious damage.
Kyiv region Governor Ruslan Kravchenko wrote on Facebook that an unspecified infrastructure facility and eight houses had been damaged as a result of the overnight strikes.
There was no immediate comment from Russia about the attacks. Moscow has conducted regular air strikes on Ukrainian population centres far from the eastern and southern front lines of its 18-month-old invasion.
A Russian attack killed 17 people on Wednesday in the eastern city of Kostiantynivka, Ukrainian officials said.