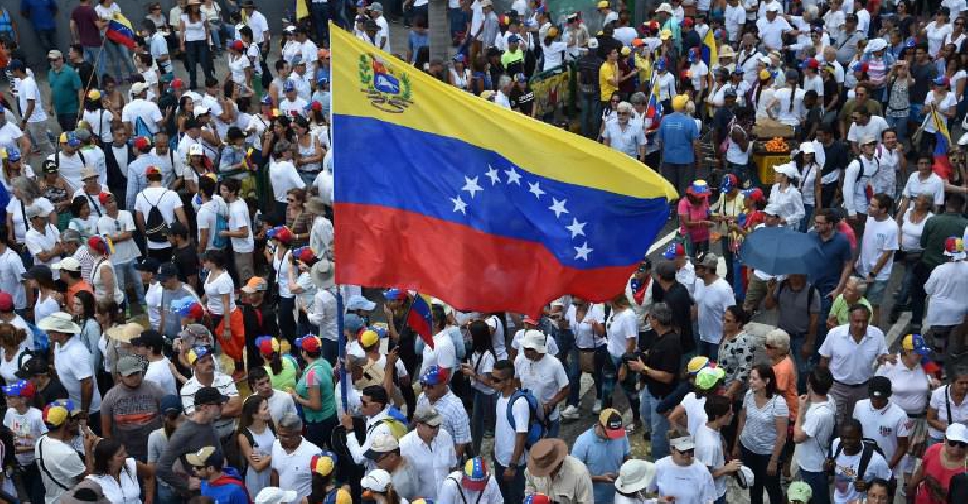 YURI CORTEZ / AFP
Venezuelan security forces have been deployed in large numbers in Caracas ahead of pro and anti-government protests.
Supporters of opposition leader Juan Guaidó took to the streets to back his move to oust President Nicolás Maduro and call for fresh elections. Many were pushed back with riot police firing pepper spray at them.
Meanwhile, backers of Maduro also held rival demonstrations across the capital, with the leader thanking the army for staying loyal to him and defeating an attempted coup.
This comes after widespread power cuts affected much of Venezuela since Thursday.