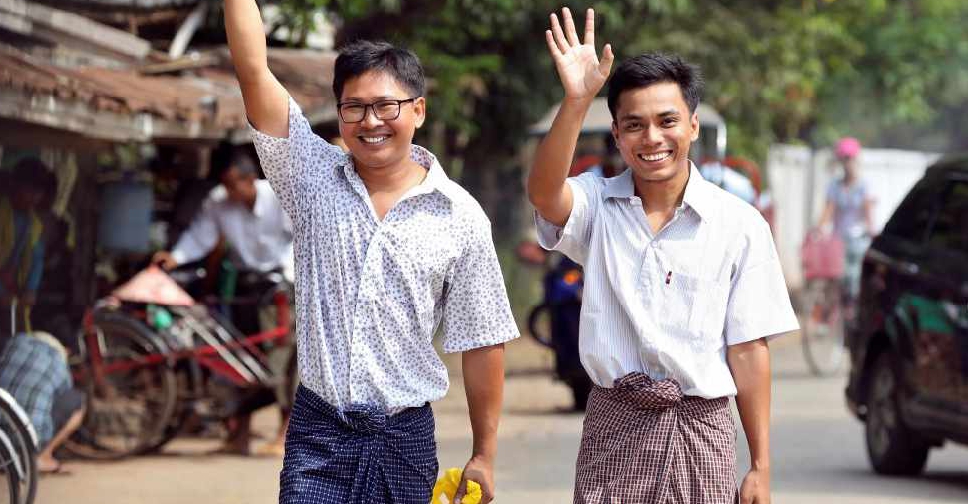 ANN WANG/AFP
Two journalists, who were detained for their reporting on the Rohingya crisis, have been released from jail in Myanmar.
Wa Lone and Kyaw Soe Oo were freed following a presidential pardon, months after being sentenced to seven years for crimes against the nation.
They were arrested in December 2017 whilst reporting on a military crackdown in Rakhine.
Last month, the pair were awarded the prestigious Pulitzer Prize for their work.