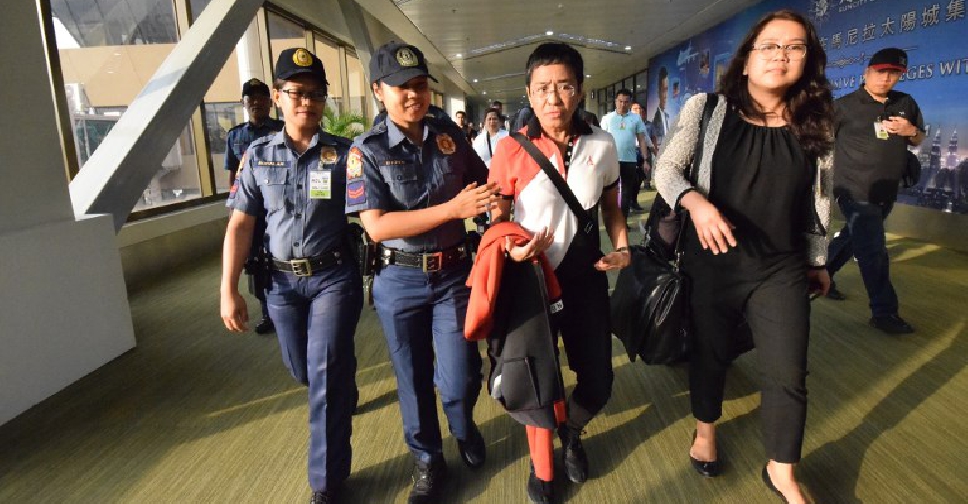 STR / AFP
The high-profile Philippine reporter Maria Ressa, a prominent government critic, has been arrested for the second time in two months.
The CEO of news site Rappler was detained at Manila airport and has been charged with securities fraud.
It comes just over a month since Ressa was previously arrested over an online libel case, while Rappler has been the subject of 11 legal cases since the start of last year.
Her supporters claim that she is being targeted because of her criticism of Philippine President Rodrigo Duterte.
In a post on social media that was made before she landed, Ressa said she was expecting the arrest and was already prepared to post bail for a seventh time.
In a little over a year, 11 cases. Am posting bail fot 7th time! For being a journalist. https://t.co/XscZyM6BrN

— Maria Ressa (@mariaressa) March 29, 2019