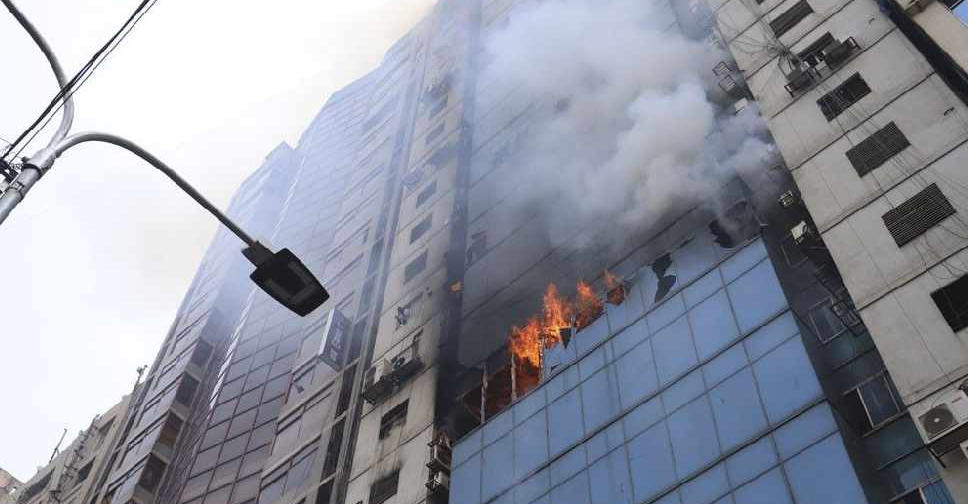 Stringer/Anadolu Agency/Getty Images
A huge blaze has broken out in a 19-storey commercial building in Dhaka on Thursday, with many office workers feared trapped inside.
At least one person has been killed and several others injured.
Footage shows people shouting for help from the windows, as helicopters dropped water on the burning building.
Local media said at least six people jumped out of the building.
There is no official word on how many people were trapped inside, as firefighters work towards controlling the blaze.