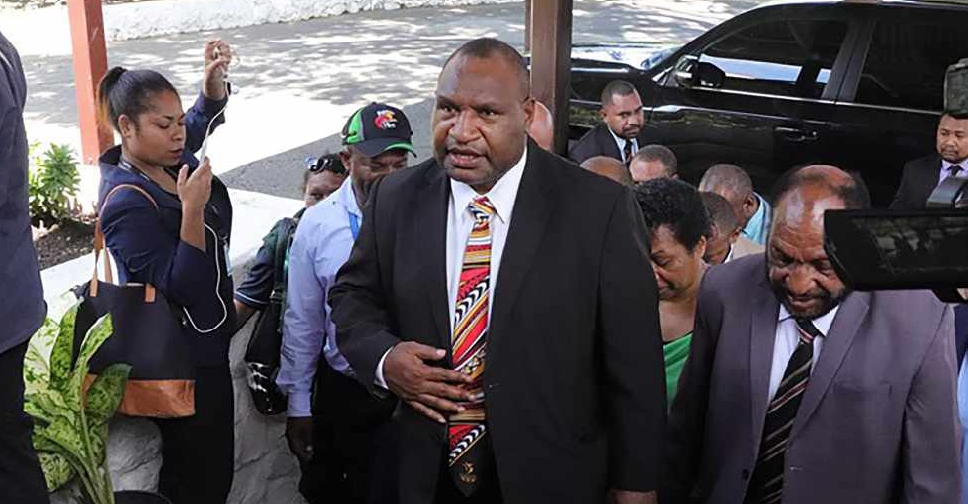 GORETHY KENNETH / AFP
Papua New Guinea has appointed former finance minister James Marape as the new prime minister, following weeks of political upheaval.
Marape received a majority of 101 votes to eight in the Parliament.
Peter O'Neill officially resigned having lost the support of the house after almost eight years in power.
After being sworn in by PNG's Governor-General, Marape said he would focus on "taking back our economy" and proposed an overhaul of mining, forestry and fishing laws.
"I have every right to tweak and turn resource laws for my country, then it will empower my citizens as well," he said in his maiden address to the parliament.