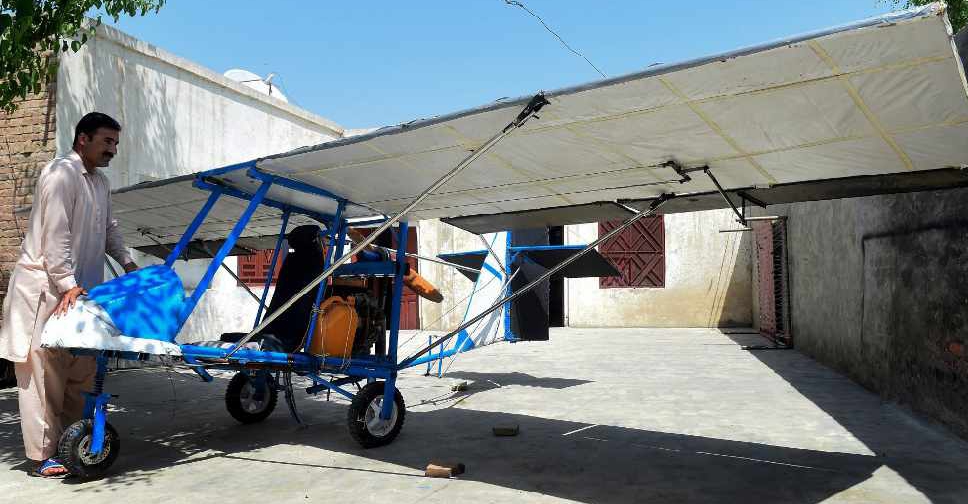 AFP
A popcorn seller is making headlines in Pakistan after the country's air force applauded him for building a plane.
Despite having limited access to education and fighting for opportunities, Muhammad Fayyaz has managed to design an aircraft based on TV clips and online blueprints.
The engine is from a roadcutter, the wings are burlap and the wheels borrowed from a rickshaw.
"I was literally in the air. I couldn't feel anything else," the 32-year-old said of his first flight in his machine.
Fayyaz used his meagre savings and even sold a piece of family land to make his dream come true.